Communication is key when you are playing multiplayer games. Coordinating with your teammates can be the difference between a victory or a loss in any multiplayer. The same is true for Sea of Thieves. In this article, we will be looking at the Sea of Thieves voice chat not working issue and how you can resolve it. Let's dive right in: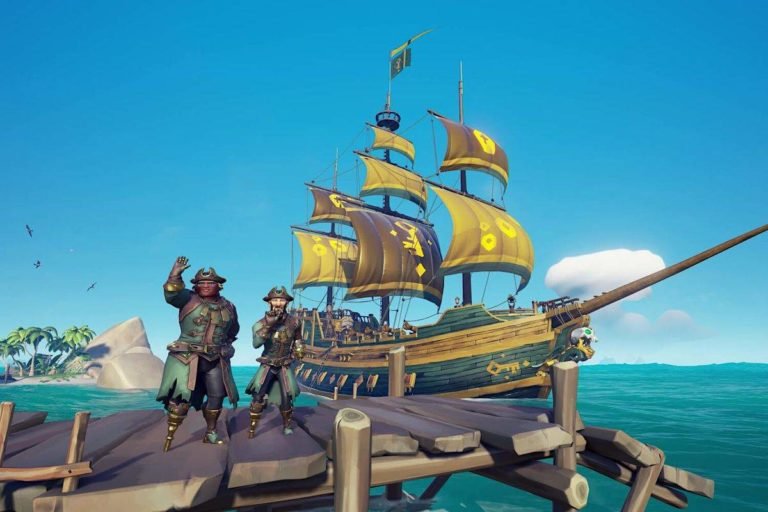 Sea of Thieves
Pirate games are one of those most explored genres in the gaming world. AAA gaming franchises like Assassin's Creed have released their own adaptations of pirate games. Sea of Thieves is an action-adventure pirate game. The game is multiplayer, but not just for you and your crewmates. Sea of Thieves allows users from different groups to interact with each other. You can form alliances to battle against other groups in the game.
The game was set to release in 2017 but was delayed due to an increase in development. Microsoft released a gameplay walkthrough for the game in E3, 2017. You can find the video here:
The game was released for Windows and Xbox One in 2018. Upon the release of the latest generation gaming consoles from Microsoft, the Xbox X/S series, the game was released on those platforms as well.
Sea of thieves voice chat not working
Sea of Thieves has been a host of errors, mostly audio errors, since its release. Users across several platforms have complained about the same. If your Sea of Thieves voice chat is not working, you have come to the right place. Here are some steps you can follow to resolve this issue:
Check your privacy settings. Make sure Sea of Thieves can use your microphone.

Go to your start tab.
Type in "Privacy Settings". Select Microphone settings.
Find the "Let Apps use your Microphone setting". Toggle it on.

For Steam settings, go to Friends and Chat

Find the Voice section.
Verify your desired Microphone settings.

For Xbox, first and foremost make sure your headset is functioning properly.

Check your microphone's functionality.
Consider doing a Hard Reset on your Xbox Device. Clearing your cache can solve the issue

Make sure you keep all important data files backed up

Confirm that your router NAT type is set to Open.
To learn about push to talk not working issue, visit:
Here are the support pages for various platforms: