Playing Sea of Thieves, but unable to talk to your fellow crewmates? Do you find yourself unable to use the Push to Talk feature while playing Sea of Thieves?  You've come to the right place! In this article, we will look at the Sea of Thieves Push to Talk not working issue and how you can go about fixing it. Let's dive right in: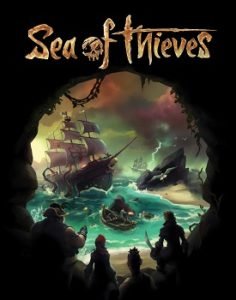 Sea of Thieves
Who doesn't want to be a pirate? Strut around in whatever you want to want to wear on your ship, treading the treacherous waters the world has to offer. All the while sipping on rum, on to your next adventure. Sea of Thieves is an action and adventure game where you play as a pirate, on a journey to be a Pirate Legend.
The game pits players against each other in the vast oceans that cover most of our planet. What this means is groups of players can encounter other groups throughout their game, after which they can choose to form an alliance or battle. Released in 2018 for Windows, the game saw its release for the latest generation Xbox Series S/X consoles, in 2020. Sea of Thieves has received several expansion packs over the years since its release.
Sea of thieves push to talk not working
Communication is key in multiplayer gaming. You wouldn't want to lose a sea-fight against another bunch of pirates due to a lapse in communication. Push to talk not working while playing Sea of Thieves? Here are some steps you can follow to fix the error:
Make sure your mic is functional outside the game too. A common error people make is to use a fault mic. Check your mic before you begin playing.
Reinsert your headset/mic.
Make sure your mic is enabled in the audio settings.
Disable all other input devices under manage sound settings. Make sure only your mic is enabled as an audio option.
Make sure the Microsoft game bar is installed and functional.
Set the setting to hold.
If all the options mentioned above don't help, consider contacting support about the same. Meanwhile, using Discord to connect with your friends is the best option available.
To learn about a general voice chat not working error, visit:
Here are the support pages for various platforms: