In recent months, the number of error codes has increased quite a bit. Nintendo has provided many solutions for the issues. However, a few of them still remain unaddressed. The error code 2101-0001 is a complex error. The causes of this error are still not known. However, after collecting various complaint reports, it can be said that there are two main reasons for this error to be shown. They are –
Failure in hardware components
Fault in MicroSD card
Error Code 2101-0001 Fixes
The solution is that you can try is limited. In severe cases, it is advisable to seek professional care from Nintendo Support. The possible fixes to this error code are: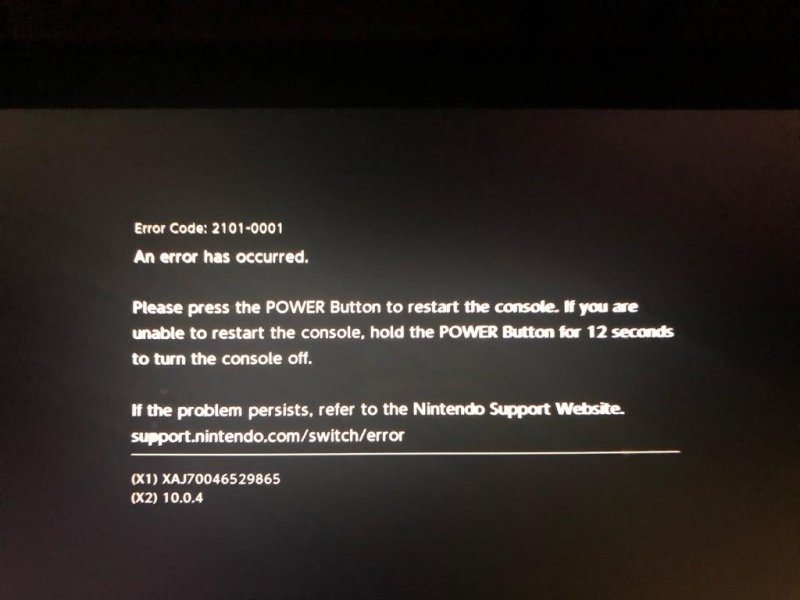 1. Perform a Full Power Cycle
A full power cycle will eliminate any minute abnormality in the software files. This is a safe method to try when the actual cause is not known. Press and hold down the power button for three seconds. Now, from the power options, select restart.
In case your Switch is unresponsive, keep pressing the power button for roughly twelve seconds. This signifies that you are shutting down the console by force. After some time, power it up.
2. Remove SD card
A faulty SD card creates errors while storing information. As the SD card is faulty, the Switch firmware cannot store the desired data. Hence, it throws this error. Power down your console. Now, remove the MicroSD card from the slot. The slot is present near the kickstand of your console.
Once you have removed the SD card, switch on your gaming console. If you see that the error no longer persists, then use the console on internal memory, In the meantime, get it repaired.
Hopefully, this will help you solve the error code 2101-0001. Now, you can enjoy your favorite games in peace.