The PlayStation 5 is straight up the best gaming console to ever exist on this planet. However, this newly released Next-Gen gaming console is giving an issue called Error Code 727e66ac to the users while playing the NBA 2K21. The users have stated that this issue pops up on their screen when they try to enter into MyPark after a career game. If you are one such user who has faced this issue and is looking for a solution to it, then read this blog and follow the simple steps mentioned below.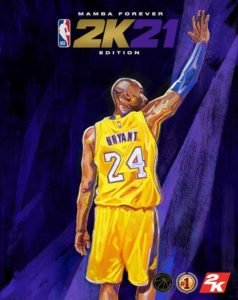 What is Error Code 727e66ac?
Error code 727e66ac exists mainly in MyCareer and instantly locks your character, preventing you from playing games, visiting MyPark, or doing something else without having to restart your entire career. The error code seems to be appearing due to a disconnect with 2K's servers. However, you can fix this issue by following the methods mentioned below.
How to fix Error Code 727e66ac?
1. Restart the NBA 2K21 game
This is the first and basic step you need to do to check if this issue is temporary or not. Simply close the NBA 2K21 game and then reload it. If the issue is not fixed, we would recommend you to restart your PS5 to check if the issue still exists.
2. Check the NBA 2K21 status
The majority of players who have encountered the NBA 2K21 727E66AC error have experienced server problems. So you need to check for any suspected server errors or issues. You can do so by simply visiting the NBA 2K21 official website. To check it, simply click here.
3. Perform a Power cycle on your PS5
Completely turn off the PlayStation by holding the power button.

After the power light has stopped flashing, remove the power cable.

Then wait for 20 minutes.

Reconnect and attempt to launch Safe Mode.
4. Install if there's an update
One more important thing you need to check is that whether your PS5's software environment is updated or not. If it isn't, this means that your console's Operating System must not be running on the latest version. Computers and game consoles are programmed to automatically download device updates by default, so all you have to do is just search confirm for any new updates.