Microsoft Studios' Forza Horizon is one of the best racing games ever made. It features high-resolution graphics, an open-world atmosphere, a dynamic weather system, and many other features. Furthermore, the game includes over 700 licensed automobiles. In this game, players can buy in-game houses to unlock new items, cars, and game-play rewards like the Horizon Promo and the ability to travel anywhere on the map quickly. However, the game is prone to many errors and glitches. Error code FH101 is one such error that has troubled the players a lot while playing this game. If you're wondering what this error and how to fix it? Then read this blog and learn all details on how to fix it.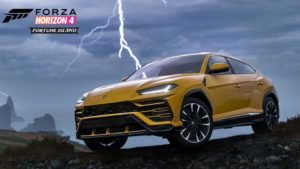 Forza Horizon 4
The game takes place in a synchronized shared world, with each server supporting up to 72 players, unlike its predecessors' AI-driven 'drivatars.' The game is available for X-Box and PC, as well as offline play on these machines. Playground Games announced that they had reached 7 million registered users following the launch of the Fortune Island expansion on January 18, 2019.
Playground Games announced that the game had reached 10 million users before the release of the Lego Speed Champions expansion in June 2019. In August 2019, it was announced that the game had crossed the 12 million player mark. An enhanced version of the game was released for Xbox Series X/S on November 10, 2020.
What is Error code FH101 in Forza Horizon 4?
If you have received this error code, it basically means that your system CPU doesn't meet the requirements to run the game. A CPU with at least four logical cores is needed for Forza Horizon 4. There can be two hyper-threaded physical cores or four physical cores. This error has also resulted in players getting the lowest video quality despite having a PC with a good capacity.
How to fix Error code FH101 in Forza Horizon 4?
To fix this, update your system's CPU or use a device that meets the minimum specifications, then download and play the game again.
Here are some examples of supported CPUs
Intel Core i5-6600k

Intel Core i3-4170

AMD FX-6300

Intel Core i7-6700

Intel Core i7-3820

AMD FX-8320

Intel Core i5-6600k
If you have a PC with one of these CPUs or a good capacity CPU and are still facing this error we would recommend you to reset the game.
To reset your game, simply follow these steps:
Press the Windows Key + I to open the Settings app

Select Apps 
Choose on Apps and Features

Then search for Forza Horizon 4 from the list.

 Tap on Forza Horizon 4 and then select Advanced options.
Click Reset.

Finally, restart your Windows 10 computer and check if the issue has been fixed or not.