HBO Max is a well-known streaming service from Home Box Office and its parent company Warner Media. It is a home of HBO's premium TV shows and movies, along with additional programming from Warner Media library. Subscribers get access to more than 10,000 hours of content. This includes HBO shows like The Sopranos and Game of Thrones. It also includes recent movies like The Matrix trilogy, The Lord of the Rings film series and Studio Ghibli catalog. It is the exclusive home of the biggest show of the 90s and early 2000s.
HBO Max was first launched in United States in May 2020. It replaced the company's two older streaming services, HBO Go and HBO Now.
However, users have recently complained about an error. They are calling it the Error Code 100. The Error Code 100 has increased problems related to streaming. Users said that they are not able to play their favorite content on HBO Max because of this error. A few said that they were able to launch the app without any issue. But after that, they were not able to play a single content from the library of HBO Max.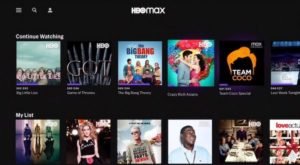 Some users reported that the Error Code 100 suddenly popped up in between streaming. Users said that they were watching some content on HBO Max. They were halfway through it and suddenly the Error Code 100 appeared on screen. When they tried to play the content again, it kept showing the error. A few other users said that because of this error, they were able to play only some selected content on HBO Max. If you are also experiencing the Error Code 100 on HBO Max, you can follow these steps to fix the issue by yourself –
You might be using an outdated app. Update it to the latest version. If you are using the app on an Android or iOS device, uninstall and re-install it.
The Error Code 100 might appear because of service failure, heavy traffic and server outage. So, the best thing to do at that time is to wait for a few hours.
VPN or web proxy has a high chance of causing the Error Code 100. Disable them if you are using them.  Your account might get banned if you use VPNs and proxies. HBO Max always recommends to use real IP to get rid of such errors.
Make sure you use HBO Max within the United States. Remember that HBO Max is available in the United States and various U.S. territories.
Restart the device you are using and also the HBO Max app. Most of the time, the error codes get fixed if you do this.