Disney+ has a huge library of popular shows and movies from some well-known names like Disney Studios and Walt Disney Television. It also has a collection of classic titles from Disney's vault. Disney+ has new programs that are developed exclusively for subscribers. The monthly plan costs $8 per month and the annual plan costs $80 per year. Disney+ can be bundled with Hulu and ESPN+ at a price of $14 per month. The service has been created by The Walt Disney Company.
You can watch various Disney movies and series on your devices. Disney+ was launched with the facility of unlimited downloads so that you can watch them anytime and anywhere. Its content comes from Walt Disney Studios and Walt Disney Television's biggest names like Disney, Pixar, Marvel, Star Wars, National Geographic, and 20th Century Fox.
When you purchase a Disney+ subscription, you get an ad-free access to all the streaming titles of the service. At first, it used to provide a free seven-day trial for new subscribers. But now the free trial has been removed from the service.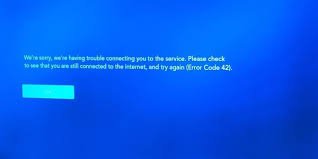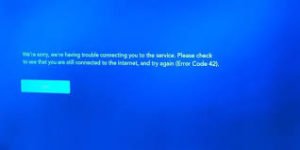 Now users of Disney+ have recently complained about an issue related to the app. They said that they have been experiencing an error. The error is being called Error Code 42. In most situations, users said that it's a problem related to the network. Users said that Disney+ has been showing network errors as a result of the Error Code 42. A Fire TV Stick user said that the app is showing the error only on his device and it is working properly on all the other devices in his house.
Error Code 42 has also led to app access issues. A few users said that they are not able to access the app because of this error. An Xbox user said that the Error Code 42 appears every time when he launches the app. Some users have also faced streaming problems. They said that Disney+ shows Error Code 42 when they try to play certain content on the app. In case if you are experiencing the same problem, there are a few things you can try to fix by yourself –
Restart your streaming device. Unplug it for a few seconds and plug it back in.
Sign out of your Disney+ account and sign in again.
Reset the router and modem.
Make sure that your internet connection meets the minimum speed requirement for streaming video.
Update your router's firmware and keep its operating system up-to-date.
Delete and reinstall Disney+.