The action-packed game Call of Duty: Modern Warfare is an absolute favorite of many gamers. The Activision games are still on the top list for players who enjoyed games like Project IGI and Counter-Strike back in the 2000s. The regular players of Modern Warfare are somewhat familiar with the server errors. However, the error code 6345 does not let you start the game.
This error is irritating because you cannot even enter the game. Rest assured, as we have found some of the potential fixes for this error.
Corrupted Files – The guilty rat, in this case, is the poor connection while downloading any update. In case you had suffered a minor network lag, the download manager might have decided to skip some files in the meantime. These corrupted files can be the reason for your nightmare.
Go to the Battle.Net launcher and select COD: MW from the left menu. Click on Options and perform a Scan and repair. This will download the damaged or missing files. In case this doesn't work, proceed to the next step.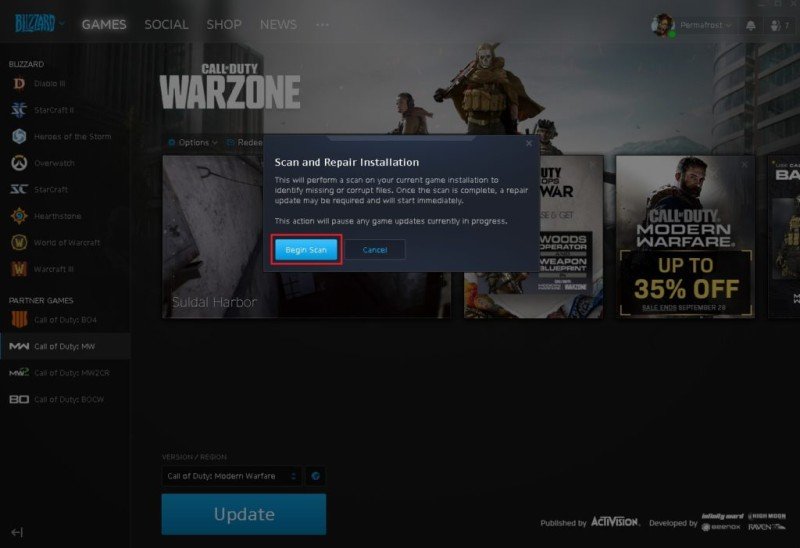 Re-installing the game – Getting a fresh copy of the game is now the only option for you. Call of Duty Modern Warfare is a hefty game. Hence, the huge number of cache files generated can also clog the memory used. Traditionally uninstall the game. You should also keep in mind that you need to remove the log files as well. If you don't remove them, the system will recognize you as an old user. This can lead you to get the error all over again. Once you have removed these, download a fresh copy while having a stable internet connection.
These solutions will help you to repair the damaged files. Unfortunately, if you still encounter the error code 6345, try contacting Activision support. Thoroughly describe the error and the fixes that you have tried so far.