Sony Interactive Entertainment's PlayStation 5 (PS5) is a video game console for home use. The PlayStation 5, which was announced in 2019 as the successor to the PlayStation 4, was released on November 12, 2020. Almost all games of every genre are available on this console. Though there are some games which face error when played on PS5. One of them being PS5 Duty Modern Warfare, it is facing 'dev error 5573' on the console. If you're looking to fix it, simply follow the steps mentioned below.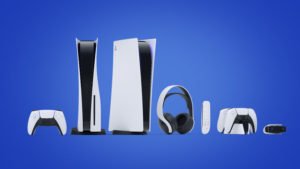 PlayStation 5
The PS5 is part of the ninth generation of video game consoles, which also includes Microsoft's Xbox Series X and Series S consoles, which were released in the same month.
The platform was released in two versions: a base model with an Ultra HD Blu-ray–compatible optical disc drive. It also has a downloadable Edition without this drive, which was designed to be a more affordable option for those who prefer to purchase games digitally.
The PS5 is backward compatible with more than "99 percent" of the PS4's 4,000+ game library, making it accessible right away.
What is the Dev error 5573 on PS5 in 2021?
PS5 players are encountering an error that kicks out the players out of the Warzone to the initial Warzone screen. After kicking them out it pops up with a message that says 'Dev Error 5573'.
Players are irritated because they are unable to participate in any of the games normally. Although the exact cause of this error is unknown, it might be caused due to server issue of the game or outdated software.
How to fix the Dev error 5573 on PS5 in 2021?
There are no official fixes for the error yet. However, we have some solutions which you could try to fix the issue from your end.
Solution 1 Rebuild PS4 Database.
If you are on PS5 and you are having Dev Error 5573 when playing Warzone, you can continue your troubleshooting by rebuilding the console's database.
Turn the PS5 off completely. 

Once the console is fully off, press and hold the Power button on the PS5 front panel until you hear two beeps.

Release the Power button after the second beep, which should occur about seven seconds after the first beep. 

Connect your controller to the console using a USB cable then press the PlayStation button.

In the Safe Mode menu, choose Option 5 [Rebuild Database].
Solution 2 Install all Updates
If you're using a PC or a PlayStation 5, it's always a good idea to keep all of your games, apps, and operating system up to date. This not only fixes established bugs but can also help avoid problems in the future.
Since Warzone will not load or allow you to connect to the game servers if it is obsolete. Therefore, you must ensure that the rest of your applications and operating system are up to date.
These methods should help you fix the error on your PlayStation 5. If you're still facing this error, we would recommend you to contact the PS5 team for support. To contact them, simply click here.