PlayStation 5 is the latest generation gaming console released by Sony for the PlayStation series. Released worldwide on November 19, the console has seen quite some titles being featured on it. If you're a PS5 user that has faced the CE-100096-6 error, you've come to the right place. Here's how to fix the PS5 Error Code CE-100096-6 :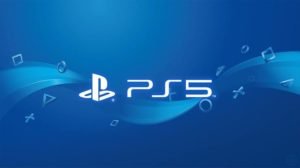 PlayStation 5
PS5, or the PlayStation 5, is the latest-gen console in the PlayStation series. Sony has dominated the gaming console market for quite some time. Even with the release of groundbreaking new consoles like the Nintendo Switch, the PlayStation series seems to have a loyal fanbase.
Since its release, the PS5 has seen the release of several exclusive titles. Not only that, but PS5 is also backward compatible, with over 99% of PS4 titles being available to PS5 players. The games are also not region locked and can be accessed over the world. The console received acclaim after its release and was quickly sold out almost immediately. Most of its sales can be credited to Scalpers, people who buy products usually immediately after release, only to sell them for marked-up prices themselves.
PS5 Error Code CE-100096-6
The PS5 Error Code CE-100096-6 error is an application error, in which it shows up when you try to access downloaded software like games. There are several ways to solve this issue. Let's see how to go about solving this problem:
One of the first steps to solving any error code is usually updating your console. You can do this by going to your settings, then search for the update tab. Once there, you can update your device to the latest version possible.
Another way to solve this issue is to delete your game, then re-download it after restarting your device. After you delete the game, make sure to restart your device, then unplug the device, wait for about 10 seconds, and replug it back. This method ensures there are no errors left in the downloading of the game itself.
Coming to the final solution, it is to restore your game license. You can do this by going to your settings, then the Users and Accounts tab. After this, you need to select the Others option, where you will find the Restore Licenses. This ensures your game is verified, and properly linked to your account.