Yet another day of finding fixes for Playstation 5 errors. It's pretty normal to have errors for devices that have been newly released, or have been in the market for a while now. In fact, developers usually keep working on the console to solve bugs and issues for a long time since their inception. In today's article, we'll be looking at yet another PS5 error. Let's look at CE-100005-6 PS5 error code error and how to fix it: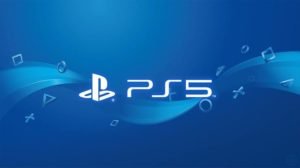 PlayStation 5
A brief history into the console before we get into the solution. The Sony PlayStation 5 is the latest generation console in the PlayStation series of gaming consoles. These consoles have dominated the gaming console industry for a long time now. With the releases of new groundbreaking consoles and VR devices, The PlayStation series still stood its ground.
Released in the later months of 2020, the PS5 was quickly sold out. The console received wide acclaim for its updates and the DualSense technology used in their controllers.
CE-100005-6 PS5 error code
Today, we'll be looking at the CE-100005-6 PS5 error code error. We'll also look at how to go about fixing this problem. If you've been dealing with the error mentioned above, you've come to the right place. The error is usually followed by the following message:
There was a problem reading the disc.
If you see this error, there has been an error regarding the disc that you inserted into your console. Here's how you can solve the issue:
Begin by turning off your PS5 console, unplug the power cable, and then plug it back in.
After this, you need to restart your PS5 console.
You can also try inserting another compatible disc.
Another way to ensure you don't receive this error is to clean the disc with a soft, clean cloth to remove any dirt. This ensures the disc is inserted properly without any hitches.