Cookie Run is a fun Role Playing game. You can team up with GingerBrave or other cookie friends to explore the kingdom. You can take part in sweet and exciting adventures to uncover the past of the Cookie Kingdom. Players have to defeat the dark enemies to win over the sweet kingdom. With the recent almond cookie update, players are facing an error playing the game on Bluestacks. Don't you worry! We will help you fix the Bluestacks error with Cookie Run.
The game progresses with collecting gems and other resources after an adventure. You have to wisely use those resources to level up the cookies. At a later point in the game, gathering resources becomes tough. Hence you have to farm them carefully. To fix the Bluestacks error, follow the method listed below.
Get Cookie Run: Kingdom
You can get the Cookie Run kingdom XAPK file from the link – Download Link
Clicking on the link should automatically start the download. If not, then you should click on the download manually option.
Now, launch the Bluestacks emulator.
On the right-hand side of the screen, Bluestacks has all the buttons for different tasks.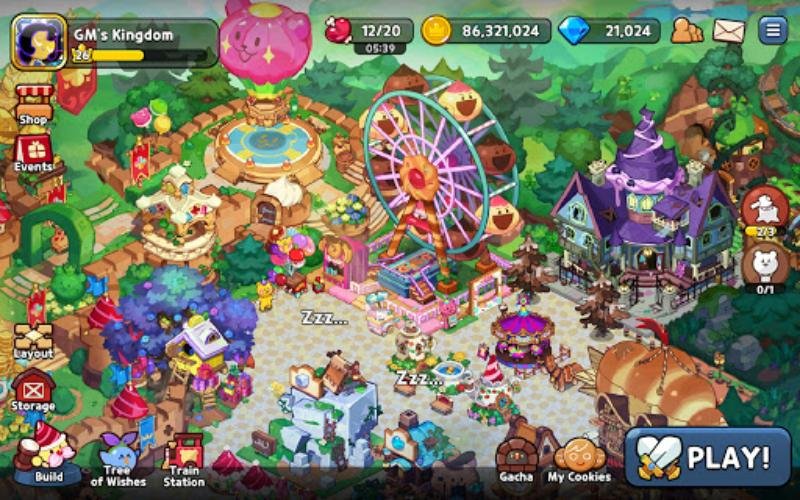 Locate the Install apk button and click on it.
This will open up the file selector window.
Select the XAPK file of Cookie Run from the download location. This will fire up the install process. Do not worry if nothing pops up on the screen. You might have to wait for a few minutes for the system to install the game.
Once this is done, Cookie Run will show on the Bluestacks home screen.
Now, launch the game and enter your age.
Allow the other permission prompts as shown and then sign in using the method that you have used earlier.
Hopefully, your game should be up and running. In case your installation does not work or you face other errors, uninstall the Bluestacks emulator. After that, install it again and repeat the steps mentioned above.