The 1weather app has a simple yet beautiful UI with easy to read information about the weather. As soon as you open the app, you'll find information like visibility, barometric pressure, humidity, wind speed/direction, UV index, high and low temperatures etc. Swipe right from this screen to get detailed information about the hourly forecasts, chance of precipitation, times of sunrise and sunset and much more.
The best part about the app is the way it displays the information. In the weekly forecast page, you can swipe your finger to zoom in or out. Zooming in shows high and low temperatures, chance of precipitation even for one particular hour of a day. While zooming out lets you quickly glance over the whole week's weather forecast.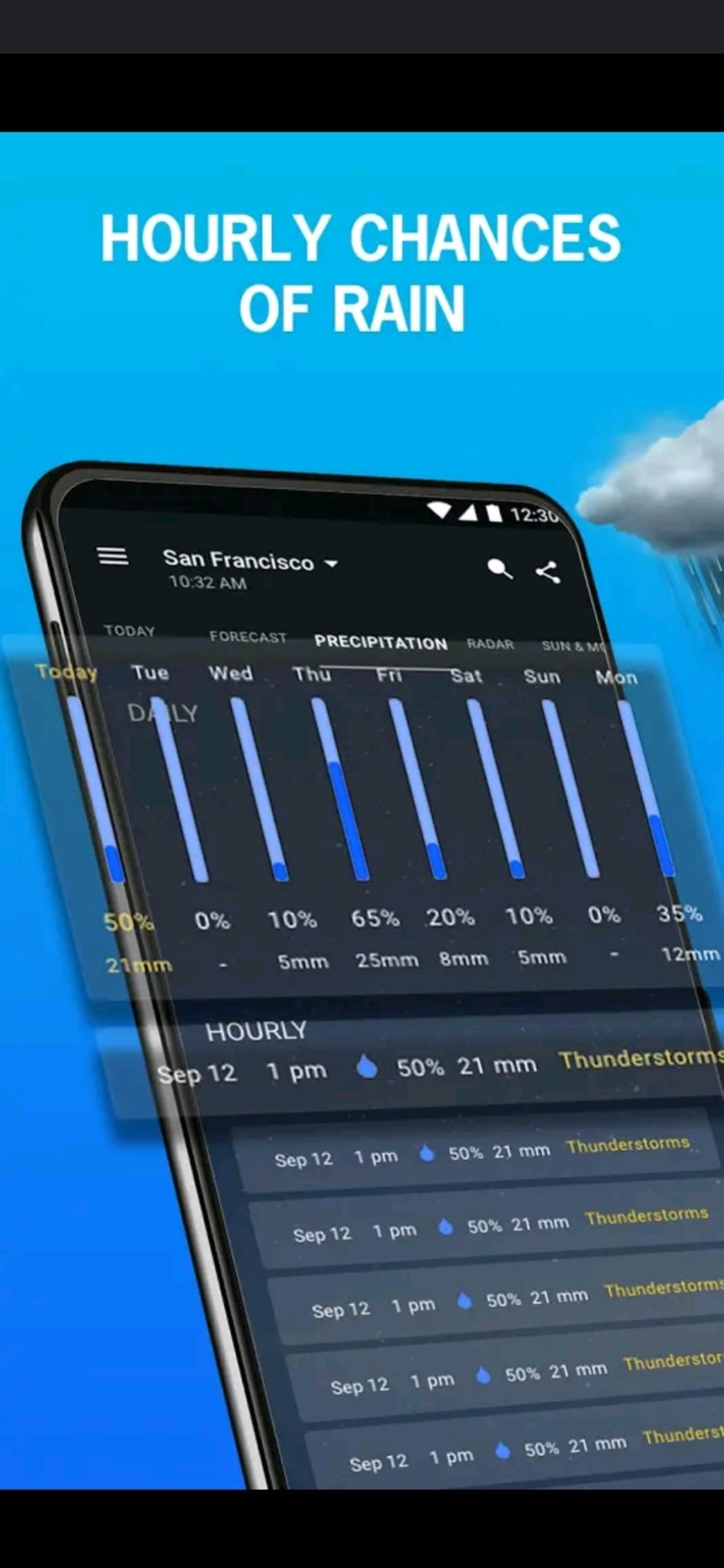 The app lets you bookmark multiple cities and has some great graphics. It shows animated radar, lunar charts and gives the ability to the user to share weather forecasts via E-mail, Text, Facebook and Twitter. The 1weather app is free to download on the Play Store. Although, there are some annoying ads inside the app. You can remove these ads for US$1.99.
The 1weather app also has some really good widgets. These widgets can be placed on the home screen of your phone. It allows you to get a quick glance about the weather information without even opening the 1weather app. Sometimes, this widget does not update automatically with the current weather information. But there's some simple solutions to fix this issue.
You can fix this by using the following tips –
Make sure that the 1Weather app is updated to the latest version.
Try re-installing the 1weather app from the Play Store
Clear the Cache and App data of the 1Weather app from your phone's app management settings
Try restarting your phone.
Make sure that all the permissions that the 1weather app requires to run properly are granted to the app.