Samsung has been there as a popular smartphone name for quite a long time. The South Korean OEM manufactures some of the best devices out there. Not just the devices and the specs, Samsung also packs its devices with great software. One UI is one of the most beautiful Custom OS we have seen so far. One UI brings home a lot of features and customizations to Samsung devices. One good thing about Samsung devices is they offer some great options to tweak the device. Also, you can readily customize the device even further with modules like Good Lock.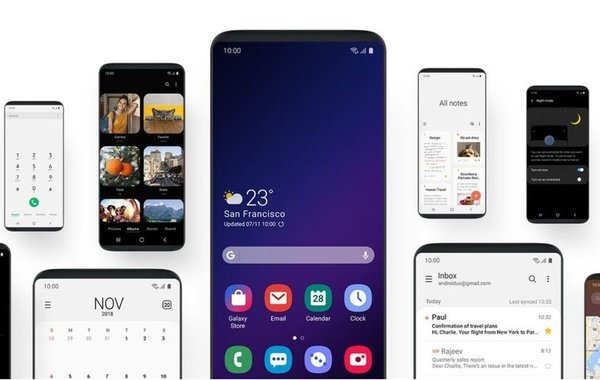 In case you don't know, Good Lock is an app that allows you to customize pretty much everything on Samsung devices. You can also add some cool new features with different Good Lock Modules.
Nice Shot module for Good Lock:
Talking about features, screen recording is one of the most useful features we see in smartphones these days. Almost every OEM has the feature to record the screen on their smartphones. Coming to Samsung devices, the screen recording feature was later removed from One UI 1.0 for some unknown reason. Well, Samsung brought back the feature with the One UI 2. If your Samsung device has One UI 2, then you already have the native screen recording feature. You can use it when you want but what about those devices which did not receive One UI 2?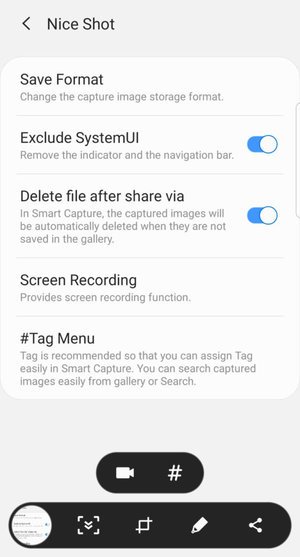 Well, there are a huge number of third party screen recorders available for free. However, the native screen recording app always feels good to have. In that case, Nice Shot got you covered. Nice Shot is a good lock module that brings home native screen recording to your Samsung device. It also comes with a bunch of awesome features that you won't get on the stock screen recorder on One UI 2. Isn't that great, huh? You can also choose between three audio input options – off, system sounds, system sounds, and mic. Also, you can further set the video quality to either high, medium, or low. You can also use the screen capture function, and save snapshots in any of png or jpg formats.
Nice Shot comes with Native Samsung UI and brings better features than the stock One UI screen recorder. What else could you wish for?
How to record screen using the Nice Shot module?
Sometimes, Good Lock does not enlist all the modules in a few Samsung devices. If it does show Nice Shot on your device, you can right away use it from there after installing the app. If not, then you can follow these few simple steps and get it working in a matter of just a few minutes. You can download the Nice Shot apk from the links given below.
Download nice shot apk(drive link)
Download nice shot apk(apkmirror link)
Install the app after downloading it from the link provided. Make sure to allow the permission to install from other sources.
Next up, you will need to install any launcher with the activity feature. You can use any launcher like Nova Launcher, Activity Launcher, or some other launcher that you like.
Tap on the home screen and hold it for a few seconds until you see some settings options.
Tap and widgets and look for the Nova Launcher Activities widget or some other Activity widget according to the launcher you have.
Add the widget to the home screen of your device.
Open the Activities widget and look for Nice Shot. you can search it by typing the name.
What you need to do is add the first option by the name given below to the home screen. You can do this by simply tapping on it.
CapturePluginSettingsActivity
8. Once you add the plugin to the home screen, open the app, and choose to add the shortcut of the app to the app drawer or the home screen. you can use this shortcut later whenever you want to record your screen.
Wasn't that super easy and quick? What are you waiting for? Go ahead and download the Nice Shot app to use all the cool features with the Native One UI feel.
Stay tuned for further updates on more such How-To guides and amazing content. Also, share this article with all those people who have been waiting for such an amazing screen recorder app.