The Next-Gen gaming console by Sony, the PS5, is one of the most powerful gaming consoles on this planet. It features an AMD Zen 2 processor with an 8-core 3.5 GHz clock speed and AMD RDNA 2 graphics with a 10.3 teraflop clock speed. It also comes along with Tempest 3D AudioTech, Advance haptic feedback, and many other interesting features. One such feature is "Ray tracing." Wondering what is Ray tracing and how to enable it? Then, read our blog to know everything about Ray Tracing on PS5.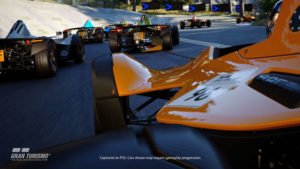 What is Ray tracing?
Ray tracing is a rendering technique for generating images by tracing the path of light as pixels in an image plane and simulating the effects of virtual object interactions. The technique can achieve a higher level of visual realism than conventional scanline rendering. However, it comes along with a higher computational cost.
This makes ray tracing ideal for software where a longer time to render graphics is appropriate, such as still computer-generated images and film & television visual effects (VFX), but less so for real-time programs, such as video games, where rendering each frame quickly is critical. Ray tracing can simulate several optical effects such as scattering, refraction, reflection, and dispersion. On the other hand, path tracing is a ray-tracing technique that can create depth of field, soft shadows, indirect illumination, ambient occlusion, motion blur, and caustics.
Ray Tracing on PS5
Ray tracing is primarily seen in films, but it is not used in gaming console games. However, the Next-Gen gaming console, Playstation 5, supports ray tracing. Ray tracing is already used in games like Devil May Cry 5 Special, Call of Duty: Black Ops Cold War, NBA 2K21, and, many more. Ray tracing produces and measures linear lighting rays between the player's eye and the game's various light sources. This is made in real-time as the rays bounce off the various surfaces they come into contact with.
How to enable it on PS5?
Enabling Ray tracing on PS5 is quite easy. Simply follow these steps to enable it:
Open your PS5

Go to Settings
Select Save Data and Game/App Settings
Click on Game Presets
Click on Performance mode or Resolution mode and then select Resolution mode. ( If you want a higher FPS you can select the Performance mode but Resolution mode is the best when it comes to supporting ray tracing)
Another method by which you can enable Ray tracing is by simply changing it from the game settings.
Go to your Game Setting
Click on Graphics Mode
Select Fidelity ( This is a 30 FPS mode, enabling ray tracing and other graphical features) or Performance RT ( This is an alternate version of  60 FPS  Performance mode. It also enables ray tracing and other graphical features)