I'm sure you might be wondering what really are Texture Packs? So, basically texture packs in Minecraft are a collection of files that alter the appearance of blocks. Building materials, items, creatures, and anything else you can see in your game are examples of these blocks. Without going too technical, Minecraft's native resolution is 1616 pixels by default. Some of the best texture packs are Quadral, Faithful, Anemoia, Good Vibes, and Jicklus. I would especially recommend you to try the Quadral pack because it gives a lot of aesthetic and charming vibe to the game which not too far from the default Minecraft texture. In this blog, I'll show you how to download & install Texture Packs in Minecraft 1.17.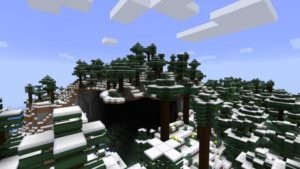 About Minecraft
Minecraft, as we all know the game has a wide reach and fame among gamers from all over the world. It is a video game in the third dimension which is composed of different materials known as blocks. Players can mine for these blocks and place them in a way of their choice to build their own structures.
Surprisingly, this game has no such achievement level, the game is self-paced and gives you the maximum amount of freedom within the world. In this game, your imagination and creativity come to play because you have to use these mined blocks to make a world. There are four different game modes to choose from: Survival mode, Creative mode, Hardcore mode, and Spectator mode.
So, get yourself this game and put a challenge to your creativity as to how you can build a city and a world for yourself!
How to Download & Install Texture Packs in Minecraft 1.17 on PC?
Textures that impact the appearance of all items in the game have already accomplished a great deal, so you can always select according to your preferences, such as in a cartoon or medieval style. Please note that texture packs and resource packs are the same things!
Below, we have given the steps to download and install the texture packs in Minecraft 1.17 update on PC.
Download the texture pack from any trusted website of your choice.

Open Minecraft and then go to the Options button from the main menu.

And then click on the resource packs button.

After that, click on the open resource packs folder button on the bottom left of Minecraft.

This will open up the resource pack folder. Just drop your downloaded packs in this folder.

Come back to Minecraft, click done, and click on resource packs again. You will see all of the texture packs you added to Minecraft in the available resource packs section.

Then click on the arrow pointing to the right.

This will move the texture pack into the selected resource pack section.

You can select the pack and then start the game to see if the texture packs are visible.