Getting your hands on a used gaming console can come with its problems. The first step of setting up something would be to customize the settings to your needs. In this article, we are going to learn how to delete parental controls on Nintendo Switch. Here is everything you need to know: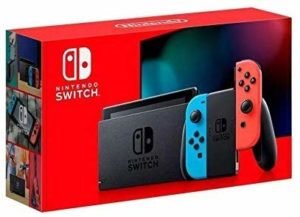 Nintendo Switch
Nintendo Switch is reportedly dealing with production issues due to the shortage of chips in production. This has been a problem for many other prominent consoles, especially the latest generation releases like Playstation 5. While Nintendo Switch has been around for a while now, the console has managed to stay relevant and in demand.
In the latest news regarding the platform, Nintendo Switch will be seeing a release of a new Pokemon game, titled Pokemon Unite. Expected to release anytime now, the game is a multiplayer online battle arena game, similar to titles like League of Legends. Pokemon Unite is also supposed to be released on mobile platforms in late 2021.
There are often times where we get consoles with controls already set in place. Overturning these controls can seem like a problem, but we are here to help. Thanks to YouTuber YourSixStudios, we have an informative guide on how to delete parental controls on Nintendo Switch.
Here are the steps you need to follow in order to get rid of the parental controls on Nintendo Switch:
Firstly, you can temporarily disable the controls by clicking on the Parental Control message
This will open up a prompt to enter the PIN required to temporarily disable the controls
For permanent deletion of the controls, go to System Settings
Locate the Parental Controls tab
Select Unregister App
Enter the PIN
Click on Unregister when prompted. This should permanently disable the Parental Controls
Read more about the Nintendo Switch here: