Customization has become a modern trend for the developers whether it is for Operating System (OS), ROM or UI (User interface).  It gives freedom to users to modify and operate the device as per their choice. Talking about iOS devices, some users are not happy with the iOS 14 default app icon on their device and they are adding custom app icons using the service app.
If you want to modify the look of your home screen according to your choice, we are here to help you.  You can replace the default app icon with any photo of your choice. The step by step procedure to customize the app icon on your iOS device is: –
1) Install Shortcuts Apps if it is not pre-installed on your iOS device.
2) Open the shortcuts app and you will see window like this: –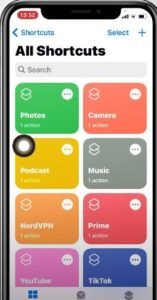 3) You will see a "+" button on the upper right corner. Click on the button.
4) Now you will see a "Add Action" option. Click on that.
5) A screen will appear with multiple options. Select the "Scripting" option and then "Open app".
6) Now you have to choose an app of your choice. You can even search for the app in the Search bar. After selecting the app, click on next and type the Shortcut name (Custom icon app name).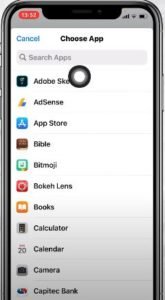 7) After you finish writing the name, click on done.
8) Now, to add the app to the homescreen, click on the three dots beside the app name and then click on "Add to Homescreen" option.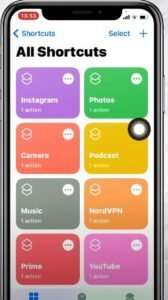 9) A window will appear. Click on the app icon and you will be asked to Choose or take photo for your custom icon. You can choose any icon or photo of your choice and the app icon will look like the photo. Select the image and click on Add.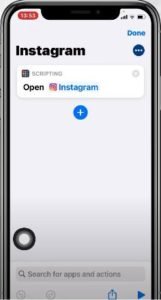 10) You will see a message pop up saying "Added to Home screen". Finally select done and
Now you are all ready to experience the custom icon for your favourite app.
(Credit: – All the screenshots have been taken from Kayla's World YouTube Channel)
Please share to those who might find this tutorial helpful.