Gaming has seen plenty of trends over time from good old single-player games to multiplayer battle royale games and lastly NFT based games that allow players to play and earn at the same time. There are plenty of NFT based game that are currently in development and trending right now. Bombcrypto is one of those games that has earned many achievements and is one of the most polished NFT titles. It has been ranked as one of the top 10 NFT games of all time.
If this is your first time getting into the game and you're looking for a credible guide on how to create a Metamask wallet and connect it to BombCrypto, we got you covered. Read the article on how to set up a Metamask wallet and sync it to the game.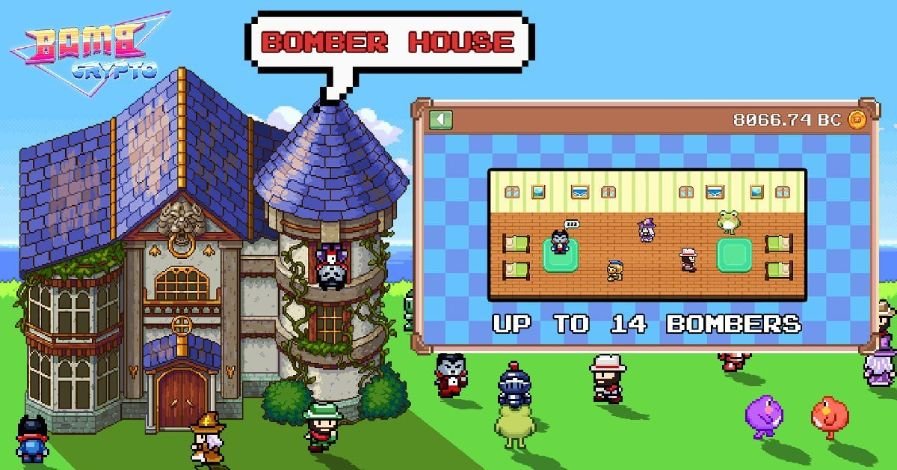 About Bombcrypto.
Bombcrypto is a play-to-earn game that features pixelated art style from earlier NES games like Bomberman, and cute-looking pixelated heroes in a fantasy world. In their journey, players can earn tokens by defeating monsters and bosses, thereby freeing the kingdom. Tokens can be used to acquire new heroes, and upgrade existing ones. The game offers three different modes named- Arena Battle, Adventure, and Manage Heroes, with each mode featuring its own uniqueness when it comes to gameplay. The game also offers multiple ways to pass levels or engage in PvP with other players.
How to create a Metamask wallet and connect it to Bomb Crypto
To add a Metamask wallet in the game, go to MetaMask's official website by clicking here and add the extension on browsers like Google Chrome. Well, you should know that linking a Metamask wallet is mandatory if you want to play Bomb Crypto. Follow the steps mentioned below to create a Metamask wallet.
After adding the Metamask extension to your browser, you'll be directed to the welcome screen. Click on the "Get Started" button, and then click on "Create new wallet".
Follow the instructions on the screen until you come across the Create Password page. Now, enter your preferred password and click on Create to set up your wallet.
Note– Remember the secret recovery phrase as it'll come in handy if you can't remember your password.
Link BSC to Metamask
Once you're done with setting up the Metamask wallet, it's time to link it to the BSC (Binance smart chain) network. You will have to fill out the correct details to add the BSC network to your Metamask wallet. For this, go to the Metamask website and click on your profile icon and then click on "Settings". After that, click on the "Networks" tab and fill out all of the details like Network name, Symbol, ChainID, New RPC URL, Block explorer URL, and click on the blue "Add Network" button on the right side. You can find all details for the BSC network here.
Note- You can only play Bomb Crypto through the BSC network. So, linking your Metamask wallet to the BSC network is a very important step. 
Add Bomber Coin(Bcoin) to your wallet.
Now that you're done setting up both the BSC network and your Metamask wallet, it's time for you to link your wallet to the game. Open bombcrypto.io and scroll down on the website until you see the Bcoin Token section. Now, click on add to Metamask button, and then tap on the "click here" button. This will pop up the Metamask extension on your browser where you will have to select the Add Token option.


Once you're done with all of that, head to the BombCrypto website, and click on "Play Now". Once you're in the main menu of the game, click on the orange "Connect Wallet" button and select "Metamask" wallet to connect your Metamask wallet to Bomb Crypto.
We hope that you enjoyed reading this article, stay tuned for more updates at Digistatement.