Many GTA 5 Online players are not aware of the fact that they can actually change their Spawn Location and get spawned in their Apartment or Garage. So, if you are also unaware of this thing, then keep reading this article as we have shared some easy-to-follow steps that will help you change the Spawn Location in GTA 5 Online.
GTA 5 Online is one of the most played online games at the present. GTA 5 Online is a game mode present in GTA 5 where you get in contact with other players like you. GTA 5 Online has a separate fan base than the story mode of this game. And for the very same reason, Rockstar Games is also developing a standalone version of this mode for PlayStation and Xbox consoles that will be called GTA Online which is expected to release in March 2022. You are also given a character in this mode, through which you can do multiple things in the city to survive. Coming back to the main topic, here is everything you need to know about changing the Spawn Location in GTA 5 Online.
Related: GTA 5 Online The Contract DLC: How to unlock/play The Payphone Hit Missions
GTA 5 Online Change Spawn Location
Changing the Spawn location in GTA 5 Online is a very easy process. In fact, there are two ways to do the same. But, you must note that you can only spawn at the Garage or Apartment that is owned by you. So, make sure to own some to be able to spawn at a preferred location.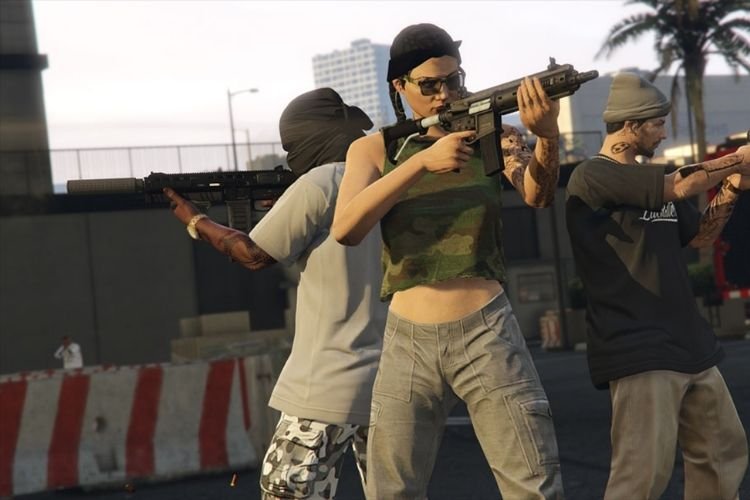 Method 1
Go to the options/main menu in GTA Online by pressing the Escape Button or an appropriate key according to the device you are playing on.
In the Online category, scroll down to find Options. Select it to see the full list of options.
In this list, find Spawn Location and set it to the place where you want to spawn next time after starting GTA 5 Online. You can set it to any Garage or Apartment that you own in the city.
Method 2
The second method is quite similar to the first one, except that you don't have to go to the options/main menu of the game. Instead, you can just press the "M" key on your keyboard or the touchpad/view-button on your console to open the Interaction Menu. In the list of options in this menu, you will be able to find and change your Spawn Location.
So, this was how you can easily change your spawn location in GTA 5 Online. If you found this article helpful, share it with your friends.