Splitgate is a first-person shooter game in development by 1047 games. It is a hybrid between Halo and Portal with its implementation of portals and jetpacks making the PVP more unique and interesting.
Players need to come up with strategies using portals and jetpacks to outplay their opponents.
Splitgate was initially released on May 24, 2019, on PC, and July 27, 2020, for consoles, the game is currently in the open beta version and it has also received over 10 million dollars in funding for the development of the game.
The game has reached a peak of 60,000 concurrent players in the past 30 days, though great news, there was a negative side effect to it, the increased queue times which had reached as high as 90 minutes.
The developers were able to increase server capacity and bring down the queue time drastically to a mere 5 minutes and with some slight fixes were able to keep the queue time to 2 minutes even during their peak concurrent players
Many players have wondered whether the matches they play are just filled with bots or are playing against real people, keep reading the article to find out.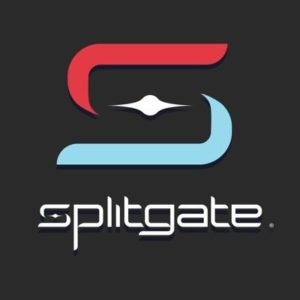 Splitgate Bots in matches?
Splitgate does have bots, you can play against bots in custom matches that you make or are even used to fill public games.
However, in matches, they are simply used as temporary fillers until a player loads in and replaces one, this method is quite common in many first-person shooters, such as Counter-Strike.
Bots aren't being used to artificially boost the player base but rather just ensure the player can have a smooth gameplay experience in situations where a player may disconnect or decide to abandon a match.
It has been stated that once the game is fully released, there will be a slight change in bots in the sense that they will not temporarily fill any position in public-ranked matches, so in ranked competitive matches you can expect to play only against real humans.