Hello gamers, and welcome back to another brand new article at DigiStatement. Hope you all are having a great day. So how many of you have experienced a journey on a plane in real life? Probably some of you have been right, and that too on some rare occasions. Today, we will discuss a game that can give you an immersive experience of controlling a flight and also viewing those amazing details of nature from above, like you are actually riding a plane in real life. This game is none other than Microsoft Flight Simulator (MFS). So stay with us, and we will let you know everything about the game and also how much space it occupies.
Everything about Microsoft Flight Simulator (MFS)
Microsoft Flight Simulator, or MFS, is a flight simulator game that is published by Xbox Game Studios and developed by Asobo Studio. This game uses data from Bing Maps to generate the geography of the whole earth. Microsoft uses its AI engine to simulate different features of the earth and also takes advantage of its cloud computing to provide realistic gameplay. Microsoft's Azure AI also gathers real-world data to provide real-time weather and its effects. The game also uses a physics engine to generate realistic flight controls, as well as many simulated surfaces. The wind movements over various hills and mountains are also portrayed exactly in the game as it is in the real world.
You can have a trip across the world with over 1.5 billion buildings, 2 million cities, and 37 thousand airports. You will also find real mountains, animals, traffic, roads, rivers, trees, and much more. The game provides highly accurate and detailed aircrafts where you can try your hands on various kinds of planes ranging from light planes to wide jets. You will get the experience of flying these planes at night or day and also through live weather conditions in a living world. These weather conditions include lighting, humidity, temperature, rain, and accurate wind speeds along with their directions. A unique feature that this game possesses compared to other games is that it does not have any destructive scenes.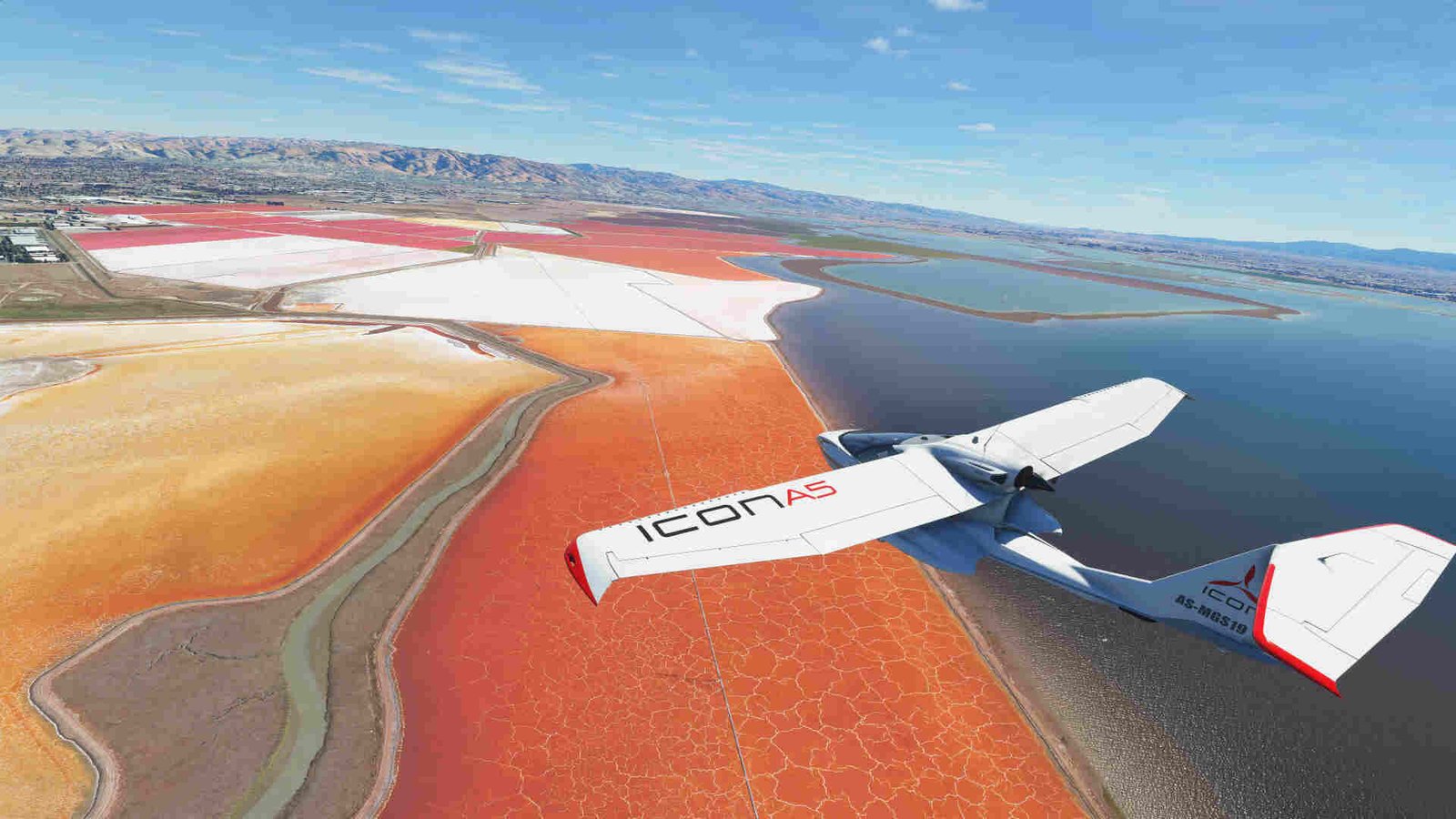 Microsoft Flight Simulator (MFS) Size in 2022: How many GB?
Now comes the main part- how much is the size of the game and on which platforms can you try out the game? Currently, the developers have released the game for Xbox Series and PC through Steam. You can get the game for free on your Xbox console if you have already purchased the Xbox game pass. On both Steam and Xbox's official websites you will find three versions of the game, each with different perks and prices. But the major drawback of the game is its size and its hardware requirements if you are planning to play it on a PC. The game currently requires approx 150 GB of space to operate on your device. Now we are providing below the minimum requirements required for your PC to run the game. Do check it out before you decide to purchase this game.
It requires a 64-bit processor and operating system
OS:- Windows 10 (v.1909)
Processor:- Intel i5-4460 or AMD Ryzen 3 1200
Memory :- 8 GB RAM, 2 GB VRAM
GPU :-  NVIDIA GTX 770 or AMD Radeon RX 570
DirectX:- Version 11
We recommend you use better configurations than the above, for a smooth gaming experience. Now we come to the end of this article. Hope you found it helpful.