Another Japanese-themed RPG to try your hands at. In this article, we will be discussing how many GB is Death End ReQuest on PS4 and every cool feature about the game you should get to know.
To start with, the game Death End ReQuest is officially spelled Death End Re; Quest on the developer and publisher's websites. Besides being a role-playing game, another feature that makes Death End ReQuest fascinating is that it falls in the visual novel (VN) hybrid game genre, just like its sequel Death End Request 2. Visual novels are more common in Japanese-themed games and are digital semi-interactive videos that combine text narration with animated and static illustrations. The reason VN may not be so popular as a game genre is because it is not exclusive to video games and is used by other forms of entertainment and education.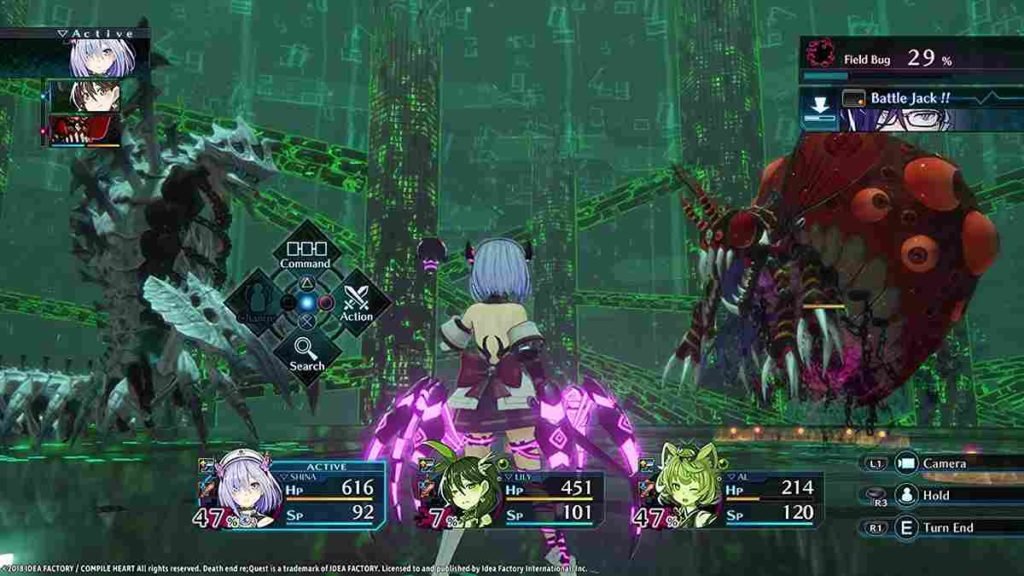 Although Death End ReQuest is exclusively a single-player game, it is played from the perspectives of the two main characters; Arata Mizunashi and Shina Ninomiya. In the game, the two characters work on a virtual reality project code-named 'World Odyssey' but have to suspend the project after Shina goes missing mysteriously. After considerable time has passed, Arata gets access to the game where she discovers Shina has been trapped in it all along. She has to finish the game assisted by Arata before she can get back to actual reality. There is one catch though; the game has been hacked and reconfigured by an evil third party. Players have to keep switching between the two characters as the game progresses, and decisions taken in-game can lead to an abrupt ending or an alternative continuation.
How Many GB is Death End ReQuest on PS4
Death End ReQuest's visual novel content and regular role-playing feature contribute much to the size of the game on the platforms it is available for. PS4 console gamers who are interested in downloading the game are required to have a minimum of 9.317 GB of free storage space on their consoles. Death End ReQuest was developed by Compile Heart and subsequently published by Idea Factory. The game was first released for PlayStation 4 console on April 12, 2018. An expanded release was later made to include Microsoft Windows on May 16, 2019, while Nintendo Switch got the game on December 24, 2020. Death End ReQuest is also available on Sony's PS Plus service for Extra subscribers. We recommend you compare the available storage space on your console with the file size of any game before clicking download. This will save you the stress of troubleshooting and also prevent download errors.
Stay in touch with Digistatement for more details and kindly share this article with friends in your gaming community. Have fun!