Shein is a very popular international B2C fast fashion brand. Shein mainly puts more importance on women's wear but it also provides men's apparel, children's clothes, accessories, shoes, bags and other fashion items. The platform mainly targets Europe, America, Australia and Middle East and other consumer markets. Shein was initially founded in October 2008 and since that time, the site has upheld the philosophy that everyone can enjoy the beauty of fashion. The business of Shein covers around 220 countries all around the world.
Shein prides itself in providing on-trend styles that caters to young women as well as teens. The site is able to stay on top of the latest fashion trends from all around the world and also bringing these trends to the market. It doesn't matter if you are searching for boho dresses and graphic tees or patterned blouses and chic swimwear, Shein is your one-stop-shop for modern as well as economical fashionista. The site aims to mainly offer stylish quality products at appealing prices for every user around the world. Moreover, Shein has a customer care for all your answers and their professionals can communicate with you in English, French, German, Russian and Arabic.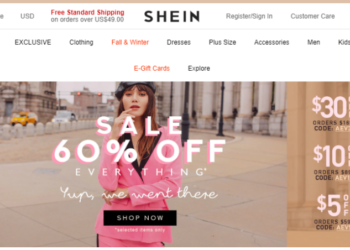 Now if you choose to purchase your favorite product from Shein, you might wonder about the shipping time of Shein and if it is better in comparison to other online websites. Firstly let me tell you that Shein ships to around 220 countries and regions worldwide. The website supports United States, Spain, France, Russia, Germany, Italy, Australia and Middle East and it ships from one of the many globally positioned warehouses. Well, the shipping time of Shein is estimated and there is no fixed number of days in which the order would be delivered to you. The delivery time is entirely dependent on the area of residence where the product would be delivered.
But the shipping time commences from the date when you purchase the order and sometimes, it might take longer than the expected time duration because of reasons like incomplete address, invalid phone number, consignee unavailable and many more. The processing of the order normally takes 1 to 3 business days. Because the Covid-19 pandemic is not over yet, government supervision has restricted some activities which includes express shipping services and this can cause some delays in the package delivery. If the order volume is increased, it can take around 13 to 25 days for delivery after your product is shipped.