Flying across the map on a broom is quite fun in Hogwarts Legacy. The game has a wide variety of brooms that you can choose from. But, this can pose a question- what are the best brooms to use in Hogwarts Legacy? Well, this is a legitimate question because this mode of transport will cost you a bunch of gold in the game. It is better to pick out a few of them from the list and then get the one that suits your needs. So for all the confused folks, we have shared a list of the top 5 best brooms in Hogwarts Legacy.
Brooms have been an integral part of the Harry Potter series. They have become even more important in Hogwarts Legacy because you will use them to travel throughout the map. The game has a huge world and you will spend a lot of time exploring new places. Though there are Floo Flames that work as teleportation points (fast travel), you will most likely spend more time on your brooms. After all, who does not like soaring the skies and speeding over the treetops? But, to ride brooms, you will first need to complete the Riding Lessons quest. This will unlock all the brooms and the flying mechanic in the game. After this, you will have access to a bunch of brooms, but each comes with a price tag. So, which of them is worth the price?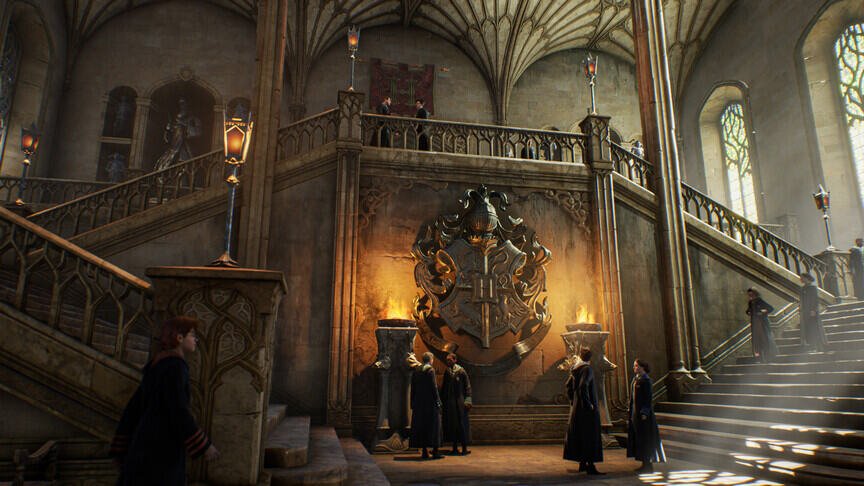 Hogwarts Legacy: Top 5 & Best Brooms

There are 13 brooms available in Hogwarts Legacy at the moment. While all the brooms have the same stats, you can unlock upgrades to make them faster. In the end, all that differentiates the brooms in the game are the prices and the aesthetics. But, it can become quite confusing to pick a broom for yourself without going broke in the game. That's why we have shortlisted 5 brooms that will help you out in any situation and are not expensive as well.
1) Hogwarts House Broom- If you wish to own something that represents your House and also fulfills your needs, then you can go for the Hogwarts House Broom.
2) Ember Dash Broom- This is the right choice for people who like to feel the thrill of flying while also looking cool.
3) Moon Trimmer Broom- This beautiful broom crafted out of ash will not let you down. It has the looks and charms to attract everyone's attention.
4) Yew Weaver broom- This is the perfect broom for people who like to focus more on looks. But, this does not mean that the Yew Weaver Broom compromises on performance.
5) Wind Wisp Broom- This light and beautiful broom will serve all your needs and is also not too expensive. So, this can be an ideal choice if you are running low on cash.
Note that you will eventually unlock new broom upgrades that will allow you to further enhance your brooms. We will let you know more about this topic once sufficient information is available. So, stay tuned to Digi Statement for more updates.