Brooms are one of the best modes of transport in Hogwarts Legacy. Exploring the wild by walking takes a long time and Floo Flames are too obvious and boring. Fortunately, the game has quite a few brooms that you can use to fly around at high speeds. But, a lot of players are fascinated by the Sky Scythe Broom in Hogwarts Legacy. This beautiful and agile broom has got everyone's attention. But, not everybody knows how to get their hands on it. Well, this is not surprising because Hogwarts Legacy is new and also offers a huge map. This means that you will need to do a lot of exploring to obtain certain items.
Each broom in Hogwarts Legacy has different appearance, but they all have the same speed. This allows the players to have a range of options that suits their liking. Although Hogwarts Legacy currently does not have Quidditch, you will often find yourself in broom races. But, there are some brooms like the Sky Scythe Broom that are capable to serve all your purposes. Well, this also makes the broom a little hard to find in the game. So, if you also wish to obtain this beauty in Hogwarts Legacy but don't know how, then you have come to the right place.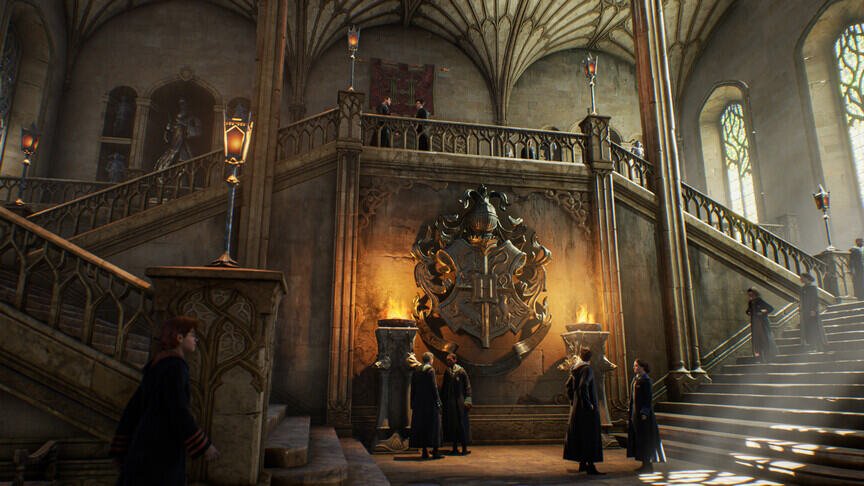 Hogwarts Legacy: How to Get & Find Sky Scythe Broom?
The Sky Scythe Broom is one of the premium brooms in Hogwarts Legacy. This means that it will cost you a lot of gold. Players might already be aware that it can be a little difficult to obtain this resource in the game. You can read our guide where we have shared all the details on how to get gold faster in Hogwarts Legacy. Now coming back to the topic, you will need a total of 5000 Gold(Galleons) to make the Sky Scythe Broom yours. This is no small amount in Hogwarts Legacy, so start selling all the useless gear and items that you are carrying in your inventory. Anyways, this broom isn't available in your typical Hogsmeade store. You will have to explore for a bit to get the right merchant.
Once you have enough galleons, open the world map and use the Floo Flame located in the East North Ford Bog. From here, head towards the west and start walking. Soon, you will meet Leopold Babcocke, a merchant who will sell you all kinds of stuff. This guy is also carrying the Sky Scythe Broom. So, if you have the right amount of money (5000 Gold Galleons), then promptly make the transaction. So, there it is. This is how you can get the Sky Scythe Broom in Hogwarts Legacy. Stay tuned to Digi Statement for more such gaming guides.