If you are also facing issues like Not Launching, Crashing, or Stuttering while playing the recently launched Hogwarts Legacy game on PC, then you have come to the right place. In this guide, we will be talking about some generic fixes that can help you resolve these issues and get back into the game. So, let's get right into it.
"Hogwarts Legacy" is the new action role-playing video game set in the wizarding world of Hogwarts. The story takes place in the 1890s, long before the events of the Harry Potter books, and players will have the opportunity to create their own character and attend Hogwarts School of Witchcraft and Wizardry. The game features magic spells, magical creatures, and a vast open world to explore, as well as a storyline that allows players to make choices that impact the game's outcome. Well, as the early access players have started playing the game, many are already complaining about the frequent crashes and FPS issues. So, here is everything you need to know about fixing Hogwarts Legacy's Crashing, Not Launching issues.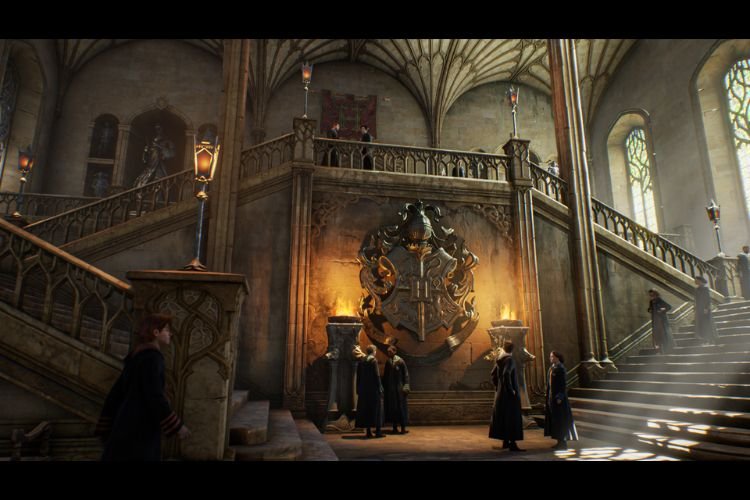 Fix: Hogwarts Legacy Crashing, Not Launching Issues
1) Verify Game Files
There is a high possibility that there are some missing or corrupted game files that are causing your game to crash. To rectify this, you have to verify the game files. This process reinstalls the missing or corrupted game files that might be causing this issue. To start the verification of game files via Steam, open Steam, go to Library, right-click on Hogwarts Legacy, and select Properties. Under the Local Files tab, select the "Verify Integrity of Game Files" option.
2) Unplug Devices or Controllers
If your PC is connected to some unnecessary devices such as an extra controller, gamepad, or any USB Dongle, then disconnect them. After disconnecting them, try to launch the game and once the issue is resolved, you should be able to connect them back again.
3) Launch the Game via its Original Path
By launching the game from its original path, you should be able to fix the crashing issues. To do the same, you must head to the game installation folder and try launching the game via the .exe file. To find the game's original path, you can go to Steam > Library > Hogwarts Legacy (Right-click) > Manage > Browse Local Files. From here, try to run the .exe file of Hogwarts Legacy. However, if you are still unable to launch the game, right-click on the .exe file and select the Run as administrator option.

4) Run on a Dedicated Graphics Card
This method is very important for players who are using a gaming laptop to play this game. Gaming laptops usually have an integrated and dedicated Graphics Card. Running the game on dedicated graphics can resolve this issue for you. To do this, follow these steps:
From the Windows Search bar, open Graphics Settings.
Click on browse and head to the game installation folder (refer to the original path of the game that you discovered in Method 3)
Select the ".exe" file of Hogwarts Legacy and click on "Add".
Once added, find the game in the list, click on Options, check "High-Performance" and click on "Save".
After performing these steps, try launching the game and see if the issue is resolved.
5) Update Windows & GPU Drivers
If you are facing crashing issues in a game, then it might be due to your system being outdated. Your outdated GPU drivers can also be the root cause. So, make sure that your Windows OS is updated to its latest version along with your GPU drivers.
6) Shut Down overclocking apps
Although Overclocking Apps such as MSI Afterburner, Rivatuner, etc are of great help, sometimes, your overclocked CPU/GPU is the main reason behind the freezing and crashing issues in a game. Disabling such applications can also be effective in this scenario. To do that, open the Task Manager by pressing "Ctrl+Shift+Esc" and start disabling such applications.
7) Disable Overlay Apps
In some conditions, overlay applications like Discord, Steam, GeForce Experience, Xbox Game Bar, etc. can also cause crashes. To minimize this possibility, it is recommended to launch the game without any overlays enabled.
8) Lower In-game Settings
If you are able to launch the game, then make sure to lower the graphics settings. It is possible that your system is unable to handle the game at the current settings preset, which is why it is crashing.
9) Update the DirectX version
If you are using an outdated version of DirectX, you might face crashing issues. So, to fix this, you need to update your Windows OS to the latest version. Follow the steps for the same-
Go to the Windows Settings. Then, head into Update & Security. Now, click on Windows Update.
After this, select the Check for updates option.
You can also manually update your DirectX version. Head here to download the Dxwebsetup application. After this, install it. Now, launch the game.
We hope these methods were effective in fixing the crashing, not launching, freezing, and stuttering issues in Hogwarts Legacy. For more such guides, make sure to stay tuned with us on Digistatement.
Related: Hogwarts Legacy Map Size Comparison with other games