It is important to level up quickly in video games. Hogwarts Legacy is no exception when it comes to this gameplay mechanic. Leveling up provides different perks and unlocks new stuff for the players. It also increases your attributes which directly helps you perform better. Naturally, folks wish to know how to level up fast in Hogwarts Legacy. As we said before, the quicker you level up, the earlier you unlock new attributes and perform better in battles against your enemies. So, if you are also looking for more information on this topic, then you have come to the right place.
It won't be too far-fetched to call Hogwarts Legacy the dream game of all Harry Potter fans. This action RPG allows you to do everything that you imagined doing while reading the books or watching the movies. This means that players will be able to perform magic spells, attend classes at Hogwarts, interact with other wizards, and witches, and much more. Although the events of the game happen way back before the Harry Potter books and movie events, we will still get to see a lot of exciting things. But to get an even better experience, you will need to level up your character.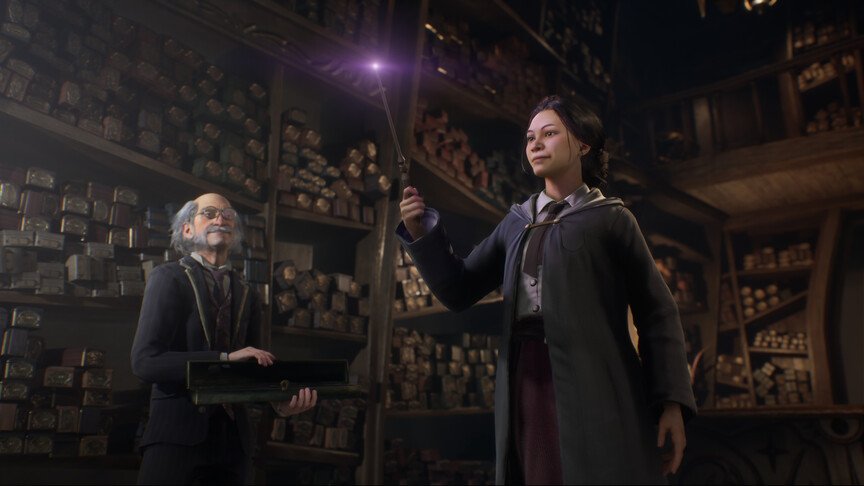 Hogwarts Legacy: How to level up fast?
So, there are a couple of different ways to level up fast in Hogwarts Legacy. First and foremost, complete all the missions that you can find. It does not matter if it is the main storyline mission or a small side mission. Everything gives you experience and helps you to level up. You will also come across all sorts of challenges while exploring the open world of Hogwarts Legacy. So, complete them and level up. Also, make sure to get the right skills and practice using the spells in the correct way and then head into completing challenges.
The game features magical gear for the in-game characters that players will be able to use and upgrade. This will allow them to increase their offensive and defensive attributes even further. It also includes skill trees and different talents that will play a major part in your experience. Your playstyle will also affect how fast your character grows in the game. So, be sure to pick the right choice when starting the game. Well, this brings us to the end of this article. We will update it further once the game rolls out and we discover more ways to level up fast in the game. Till then, stay tuned to Digi Statement, and happy gaming.