You can learn a number of spells in Hogwarts Legacy. A very useful spell that you can learn in the game is the Expelliarmus spell. Likewise, you may be wondering how you can learn it. You get to learn different spells in the game at different stages. Knowing how to get the Expelliarmus can be very helpful as it is available quite early in the game. This article is therefore regarding how to get & use the Expelliarmus spell in Hogwarts Legacy.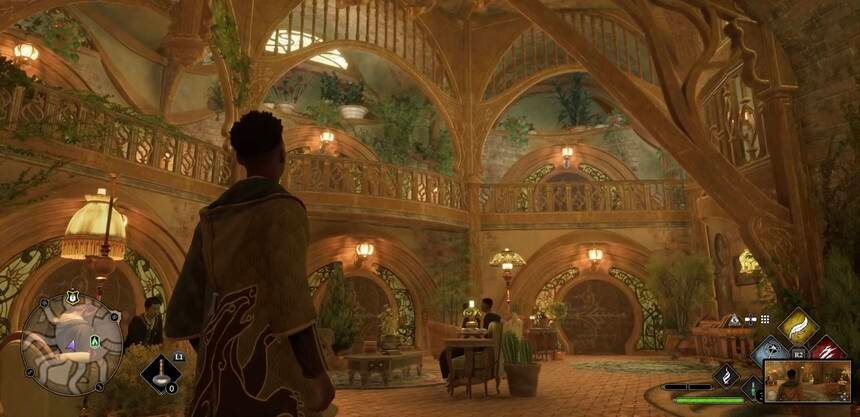 What is the Expelliarmus spell in Hogwarts Legacy?
Expelliarmus is a defensive spell that disarms an opponent by causing their weapon to fly out of their hand. This is a spell that is similar to the way it is represented in the Harry Potter novels as well as movies. It is considered a useful spell in the wizarding world and is widely used by both students and experienced witches and wizards. The incantation for the spell is "Expelliarmus," and it is usually accompanied by a sweeping motion of the wand. The spell is often used in duels and other wizarding conflicts and is considered one of the more useful spells for self-defense. You can find out how you can learn this spell in the game by reading below.
Hogwarts Legacy: How to Get & Use Expelliarmus Spell
Here are the required steps –
1) In order to first unlock this spell, you have to complete a quest from Professor Hecat in the Defense Against the Dark Arts class. This prerequisite quest is known as "Professor Hecat's Assignment 2".
2) Next, complete the two objectives in Professor Hecat's Assignment 2:

Successfully avoid enemy attacks by dodge rolling- 10 times.

Cast Incendio on enemies- 5 times.

3) You can complete the two objectives by simply finding enemies and engaging them in combat. Try to dodge their attacks at least 10 times and also cast Incendio 5 times. Alternatively, a side quest that offers you the opportunity to complete both objectives at once is the Crossed Wands side quest near a Floo Flame at the Clock Tower Courtyard. The second or third round offers the perfect opportunity by pitting you against multiple opponents.
4) After completing both objectives, go back to Professor Hecat to get the Expelliarmus spell as a reward. The professor will now teach you the spell. In order to learn the spell, trace the drawn symbol or corresponding letter.
5) Finally, you can use the Expelliarmus spell in the game by equipping it to your Spell Diamond.
This was an article regarding the steps on how to get and use the Expelliarmus spell in Hogwarts Legacy. You can also check out other articles on the game by following Digistatement.