The Diffindo spell, also known as the Severing Charm, is quite a useful spell in the wizarding world. Luckily, this spell also exists in the game Hogwarts Legacy. This spell can be used to deal long-range damage to the enemies in the game. So, in the storyline challenges or some quests, the Diffindo Spell can be of great use. In this guide, we will be sharing how you can get and use the Diffindo Spell in Hogwarts Legacy. If you are also looking for the same, make sure to read till the end.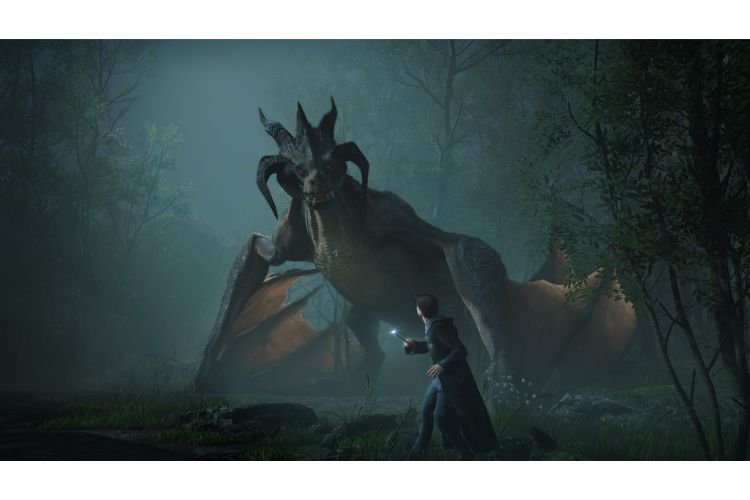 Hogwarts Legacy Diffindo Spell
As mentioned above also, Diffindo Spell is highly effective against objects. For instance, if the enemy is using a shield to protect itself, you can use Diffindo to cut through the shield and make it vulnerable. However, this spell is also suggested to be used in long-range fights as it can deal a fair amount of damage to the enemies before the real battle begins. Getting or learning this spell in Hogwarts Legacy is a part of assignments that you regularly get from the teachers in the game. So, let's get deeper into the process.
How to get Diffindo Spell?
Completing Professor Sharp's Assignment 2 will help you learn the Diffindo Spell from him. In this assignment, you have to get your hands on two potions, Thunderbrew and Invisibility. Not only do you have to obtain these potions, but you also have to use them once to successfully complete the assignment.
To obtain these potions, you can either buy them directly from J.Pippin's potion shop in Hogsmeade, or you can brew these potions manually in the Potions class. If you want to purchase these potions, you can visit J.Pippin's potion shop in Hogsmeade and buy Thunderbrew Potion for 1000 Galleons and Invisibility Potion for 500 Galleons. However, if you would like to brew them manually, you have to grab the respective ingredients from the same shop only. Here are the details of the ingredients that you will require:
For Thunderbrew Potion, get one Leech Juice, one Shrivelfig Fruit, and one Stench of the Dead.
For Invisibility Potion, get one Leaping Toadstool Cap, Knotgrass Sprig, and Troll Bogey.
Once you have the ingredients, craft the potions and then use them in battles. After that, talk to Professor Sharp again to play a minigame and eventually, unlock the Diffindo Spell. So, this was everything about getting and using the Diffindo Spell in Hogwarts Legacy. If you found this guide helpful, share it with your friends.
Related: Hogwarts Legacy: How to Get & Craft Wiggenweld Potion