Nifflers are one of the most beloved creatures in the wizarding world of Hogwarts. Fortunately, these loveable creatures are featured in the recently released action RPG title- Hogwarts Legacy. Players now have the opportunity to capture their very own Niffler. In this guide, we'll take a closer look at how you can find and get Niffler in the Hogwarts Legacy. So, let's get right into it.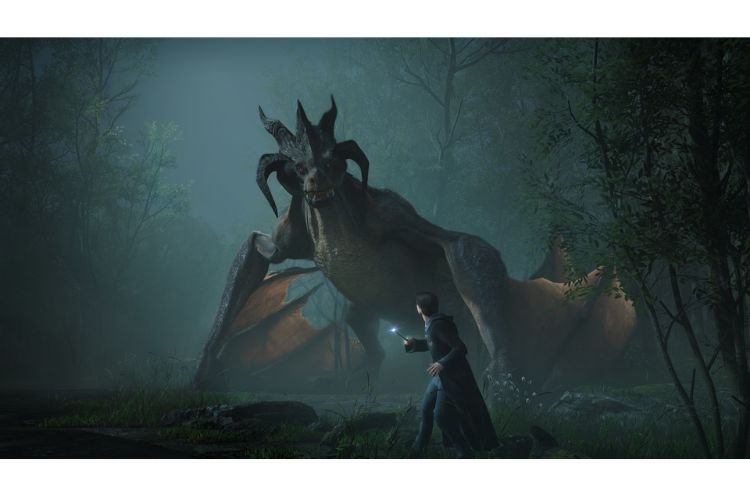 Hogwarts Legacy Niffler
To start, you'll need to be in the right location. Nifflers are known for their love of shiny objects, so they can often be found near treasure or gold. In the game, you'll be able to find Nifflers in various locations throughout the wizarding world, including the Forbidden Forest, Hogsmeade, and other areas. Anyways, before you start, you must make sure that you have the Nab Sack and Vivarium unlocked. For this, you need to complete the "The Elf, The Nab Sack, and the Loom Quest". After this, you are all equipped to begin your journey. Here are the details of the locations where you can definitely find a Niffler:
1) North Ford Bog
Find and get along the road that is leading northwest of North Ford Bog. You must stop when you reach an open area. There is a high chance that you will encounter a Niffler here, as this area is a Niffler den.
2) Feldcroft
Nifflers can also be found on the southeastern side of Feldcroft. To find it, go to Irondale and head towards the western side of the Jobberknoll Den. This area lies southeast of Feldcroft.

3) Keenbridge
You can also find this creature at the top of a cliff on the eastern side of Keenbridge. This location is easy to reach with a broom as otherwise, you will have to walk all the way around to the top of the cliff.
5) Inside Poidsear Coast's Phoenix Mountain Cave
With the help of the fast travel point, head to the Poidsear's Phoenix Mountain Cave. Here, you can find a Niffler inside a den just beside this Floo Network Station.
6) Cragcroft
In the southeast region of Cragcroft, you can find a Niffler. If you are planning to visit this place by exploring, it would be quite tedious. The easy way to reach there is by teleporting to Cragcroft and heading southeast from there.
7) Middle of Manor Cape
To reach this location, you have to head south from the Manor Cape's main road. You can easily teleport to the Manor Cape Floo Station from the Floo Network.
Once you've found a Niffler, you'll need to capture it. To do so, equip the Nab sack to your Spell Diamond and then get close to the creature. Then, use your Nab sack, and it will be sucked into it, thereby making you the owner of it. Well, this brings us to the end of this guide. If you found it helpful, share it with your friends.