Hogwarts Legacy players have run into a variety of issues. Recently, some folks on PS5 noticed a strange "Ghosting" issue while playing the game. This glitch occurs when you rotate the camera around the character or other NPCs. While it is not too noticeable most of the time, it still ruins the looks of the game. Naturally, folks are wondering if there is a way to fix this issue. Now, there are many reasons why players might be seeing the Ghosting effect in the game. We have some methods that might resolve this glitch and allow you to play the game normally. So, continue reading till the end.
Hogwarts Legacy has had a grand launch. Folks who have always wanted to spend time and explore the wizarding world can finally do so through this incredible game. The graphics and music are breathtaking so you will thoroughly enjoy your time exploring various places and meeting new people. But, the game has its fair share of bugs and glitches. While most of them are trivial, others tend to be game-breaking. Well, the Ghosting issue does not fall under the latter.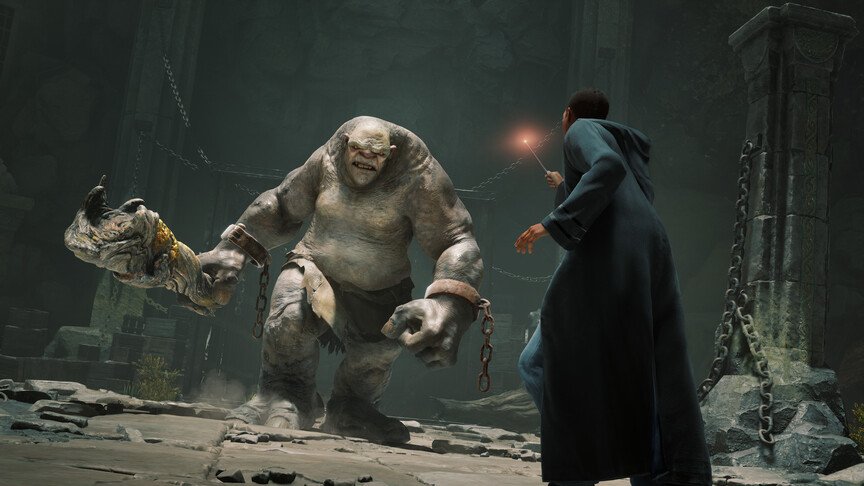 Hogwarts Legacy Ghosting Issue: How to fix it?
Unfortunately, there is no official fix for the ghosting issue in Hogwarts Legacy. But, fans have been trying all sorts of workarounds to get the game back on track. While most of these methods did not produce desirable results, others show some promise. We have listed all of them below for you.
1) Restart the game-
So first and foremost, restart Hogwarts Legacy. This fixes most of the small visual glitches and bugs. Sometimes, the game fails to launch properly and this triggers various issues.
2) Reboot your system-
A lot of factors can trigger visual glitches in a game and a bad system boot is one of them. So, close all the programs and restart your system.
3) Update your GPU Drivers (PC)-
Outdated GPU drivers can also cause the Ghosting issue in Hogwarts Legacy. So, visit NVIDIA's or AMD's website and download the latest version of your GPU drivers. Always keep them up to date to get optimal performance.
4) Set Anti-Aliasing to DLAA (PC)-
Most players don't know what this setting does. Tweaking it can trigger visual issues. Therefore, launch the game and go to Settings. Now, select the Display Options tab, and set Anti-Aliasing Mode to DLAA. It is possible that it might be set to TAA. So, make sure to change it. This might help resolve the ghosting issue in the game.
5) Turn off DLSS (PC)-
NVIDIA's DLSS is a great feature that uses AI to render images and boost performance. But, this feature can also trigger the ghosting issue. DLSS is available for high-tier NVIDIA GPUs. So, disable this feature in the game if you are able to.
6) Disable Performance Mode-
Quite a few players reported that switching the game's Performance Mode from Performance to Balanced or Fidelity has fixed the Ghosting issue. So, you should give this method a try. To change it, head to the Settings menu, and select the Performance Mode option.
7) Turn off High Contrast Gameplay- 
Hogwarts Legacy has tons of options that you can tweak. High Contrast is one of them. A few players suggested turning this setting off might resolve the ghosting issue in the game. So, head over to Settings and then click on the Accessibility option. Then, look for the High Contrast option and disable it.
8) Repair the game files (PC)-
If you are facing this issue while playing the game on a PC, then you can try repairing the game files. To do this, you will need to follow some simple instructions.
Launch Steam.
Go to Library and right-click Hogwarts Legacy.
Select Properties and then head over to the Local Files tab.
Click on the Verify integrity of the game files option.
So, these were some methods to fix the Ghosting issue in Hogwarts Legacy. If the issue persists, then it is best to wait for an official hotfix. Meanwhile, stay tuned to Digi Statement for more gaming guides.