Most video games allow players to switch between TPP and FPP modes. Naturally, folks are wondering if Hogwarts Legacy has FPP support as well. FPP means First-Person Perspective. In this mode, you get to view the world through the eyes of your character. On the other hand, TPP stands for Third-Person Perspective. Here, people can see the whole character while playing the game. As we mentioned before, most video games allow you to switch between these modes. But, a lot of them have fixed perspectives as well. So, if you are also looking for more information about this topic, then you have come to the right place.
Hogwarts Legacy is one of the most anticipated video games of 2023. Folks are desperately waiting to dive into the wizarding world and start exploring Hogwarts. Players will be free to explore the huge castle as well as the surrounding areas in this open-world game. You will also be able to attend magic lessons and learn various spells. These spells will help you win wand duels and also defeat enemies. Though, Hogwarts Legacy does not have a co-op or a multiplayer mode. Now players are wondering if they will have a choice for the viewing perspective in the game or not.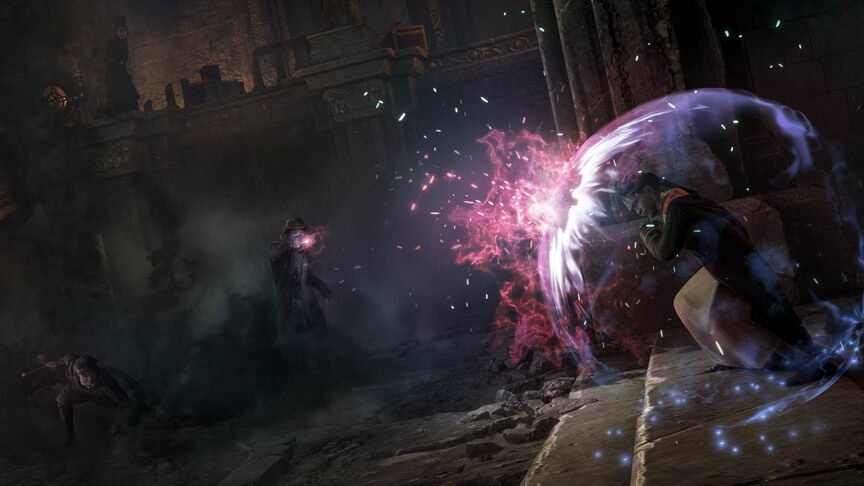 Hogwarts Legacy FPP support: Is it available?
At the moment, there is no FPP support in Hogwarts Legacy. The game's announcement as well as the gameplay trailer did not hint toward any first-person perspective mode. So, we assume that this mode will not be available in Hogwarts Legacy at the initial launch. This is rather sad news for people who like to experience video games from the first-person perspective. FPP is also quite popular and a lot of AAA titles prefer this mode over TPP. This is also a reason why FPS (first-person shooter) video games like Call of Duty and Battlefield are so popular.
But, it is possible that the devs might integrate FPP support in Hogwarts Legacy after some time. The same thing happened with GTA V where the game did not have a first-person perspective mode at the initial launch. But, the devs later added this feature to the game. So, if a decent number of players request the devs for it, then they might add an FPP mode to Hogwarts Legacy as well. We can also expect FPP mods to be made available by modders in the community. We will make sure to update our article if the devs make some statement regarding this matter. So, stay tuned to Digi Statement for the latest news.