Hogwarts Legacy is finally out but folks have already started encountering errors. Many players reported that they are unable to play the game due to Error Code WB4009016. This is a strange issue that triggers during launch. Most players don't know much about the issue and hence are unable to fix it. This is quite common because Hogwarts Legacy has quite a few error codes and it is impossible to know about them all. So, if you are also unable to launch the game and are looking for a fix, then you have come to the right place.
Hogwarts Legacy is a fantastic open-world RPG. The game has tons of content to keep you busy. But, huge games like Hogwarts Legacy are never bug-proof. Even though the devs try their hardest, some issues creep in. Fortunately, it is quite easy to fix most of these problems. Generally, issues like Error Code WB4009016 occur due to missing or corrupt files. In other cases, the game is unable to access the required files. There are a couple of ways through which you can easily resolve these issues and continue playing the game. So without further ado, let us begin.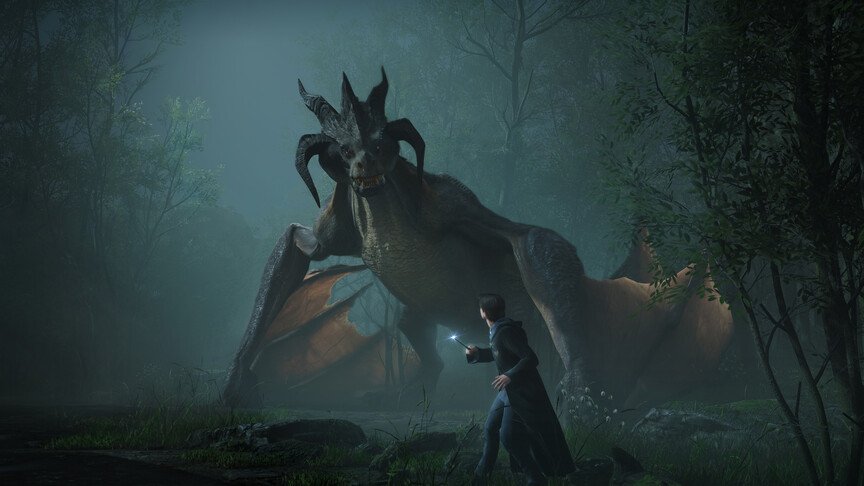 Hogwarts Legacy Error Code WB4009016: How to fix it?
As we mentioned before, Error Code WB4009016 occurs when Hogwarts Legacy's access to the required game files is restricted on your system. Although this is a strange issue, it, fortunately, has pretty straightforward solutions. We have mentioned all the fixes below for you.
1) Reboot your system-
You may face issues like Error Code WB4009016 if your system fails to boot properly. So, close all the programs and then restart your device. Wait for a few minutes and then try launching the game.
2) Repair the game files-
Hogwarts Legacy will fail to open a file if it is corrupt or missing. But, you can easily repair the game files through Steam. To do this, launch the Steam App and go to Library. Now, right-click Hogwarts Legacy and then select Properties. Next, head over to the Local Files tab and then click on the Verify integrity of the game files option. This will replace all the missing or corrupt files with fresh ones. After the scan is completed, launch the game.
3) Run the game with admin privileges
Access the game's .exe file via its installation folder or through the desktop shortcut and right-click on it. Now, right-click on it, and select the Run as Administrator option. This might fix the issue.
4) Reinstall the game-
If nothing else works, then reinstalling the game is your last option. But, try all the above methods before going for this one. Make sure to remove all the files related to Hogwarts Legacy and then do a clean installation of the game. This should fix the error code issue.
So, these were some methods to fix the Error Code WB4009016 in Hogwarts Legacy. If the persists, then make sure to contact customer support for further assistance. Stay tuned to Digi Statement for more such gaming guides.