A very common issue that you may encounter in Hogwarts Legacy is the black lines and screen tearing issue. Likewise, it can be a very distracting issue to have. You may be looking for fixes to this issue. This article is therefore regarding the availability of a fix for the black lines and screen tearing issue in Hogwarts Legacy.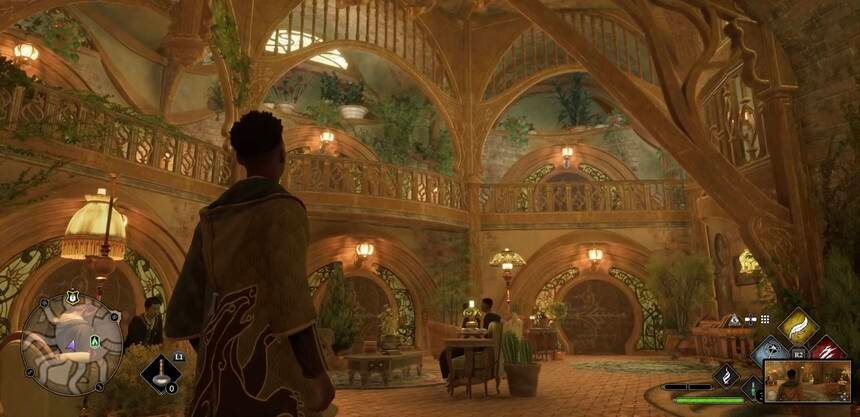 What is the Black lines & Screen Tearing Issue?
This is an issue in Hogwarts Legacy where you can see black lines and shapes flickering on cliffs and near the cliffs early in the game. Likewise, this black line and odd shape flickering occur mainly throughout the first area of the game. You can find out more details about this as well as how you can fix it below.
Hogwarts Legacy Black lines & Screen Tearing Issue: Is there any fix yet?
Unfortunately, there are currently no official fixes available for this issue in the game, but it is under investigation. This may be quite disappointing to hear for players who are facing this specific issue. However, there are some workarounds that you can try out.
1) Restart the game –
A workaround that you can follow is to simply restart the game. It is worth restarting the game to see if the issue is a temporary one.
2) Lower the graphics settings –
Another workaround that you can also try is lower the graphics settings. Likewise, your GPU may be unable to handle the game at a higher Quality preset resulting in screen tearing. Therefore, you can lower the graphics settings to resolve the issue.
3) Enable VSync –
In some cases, you may be facing the screen tearing issue when your system configuration is unable to maintain a consistent framerate. Therefore, a workaround is to enable VSync to lock the framerate at a target of 30 FPS or so.
4) Update your GPU drivers –
Another workaround that you can follow is to update your GPU drivers. Driver updates may bring optimization for the latest games like Hogwarts Legacy. Therefore, you should update these drivers for the best possible performance.
5) Verify game files – 
Sometimes, due to corrupted game files, you may be facing performance issues like screen tearing. So, to fix this, you must verify the integrity of game files. Here's how you can do it-
Go to your Steam Library, and right-click on Hogwarts Legacy.
Now, select the Properties option.
Next, go to the Local Files tab, and select the Verify Integrity of game files option.
Let Steam scan the game files, and fix issues. After the scan is completed, launch the game, and check if the issue persists.
6) Reinstall the game –
As a last resort, you can try reinstalling the game. Likewise, you may be able to resolve screen tearing issues as well as black lines by this method.
This was an article regarding the availability of fixes for the black lines & screen tearing issue in Hogwarts Legacy. You can also check out other articles on the game by following Digistatement.