Pretty much every Android device out there comes with a set of Google apps. Further, they come with a framework called GMS(Google Mobile Services) which provides APIs and it also accounts for the functionality of devices. However, the same is not the case with Huawei devices because of an earlier controversy with the OEM. Instead, Huawei has its own set of frameworks called HMS (Huawei Mobile Services). This is basically a replacement of GMS to account for the lack of Google apps and APIs to keep all the functionality intact in Huawei devices. Well, the latest HMS Core 5 is already out for users and is available for download.
HMS Core comprises all the cloud-based services for developers including APIs, in-app payment services, Push messaging and notification services, Huawei account, and a lot more. The latest HMS Core 5.0 update further brings services such as augmented reality, positioning services, fence management capabilities, graphics engine, and a lot more. Huawei us taking their game the next level to possibly compete with Google. Interestingly, we also get to see new Contact Shield APIs that will help in building apps and services to help minimize the ongoing COVID-19 pandemic.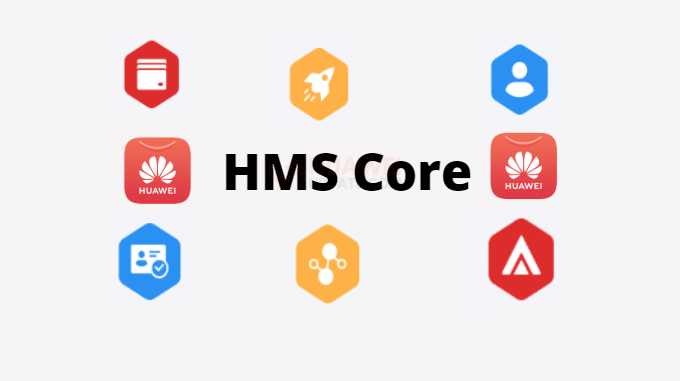 The latest HMS Core update comes with the version 5.0.0.304. These services are currently available across 170 different countries with around 600 million active users. Further, HMS Core services are available in more than 55K apps out there. Here is the complete changelog of the update.
Huawei HMS Core 5.0 Changelog
Addition of audio, video, image, graphics engine, computer graphics, augmented reality engine, and other services
New Contact Shield APIs are added to help in building apps and services to help minimize the ongoing COVID-19 pandemic.
Addition of Positioning Services that supports network positioning of crowdsourcing and fence management skills
Inclusion of Push service including LBS support, and contextual push
Service experiences optimized.
If you want to get all these latest services and features, you can download the latest HMS Core apk from the link given below.
Download Now-HMS Core 5.0.0.304 apk(Google Drive)
Download Now-HMS Core 5.0.0.304 apk(Mega)