Steam Deck has become very popular. Now that we finally have the stable version of Have a Nice Death, folks are wondering if the game has Steam Deck compatibility or not. Well, this is a genuine question because a lot of games are not compatible with this handheld console. So, if you only use this device and wish to enjoy Have a Nice Death, then you might want to read the complete article. Below, we will tell you everything you need to know about the game's compatibility with Steam Deck. So without further ado, let us proceed.
Have a Nice Death is a fantastic game that has fast-paced combat as well as beautiful art. The gameplay looks amazing and the story is also interesting. You play as death as it goes on a journey to get all its subordinates back on track. During this, you will run into a lot of boss fights. You will need to employ a variety of tactics to get the upper hand and achieve victory. Now, a lot of players are curious if they will be able to play the game on Steam Deck or not. Well, if you are also looking for this information, then you have come to the right place.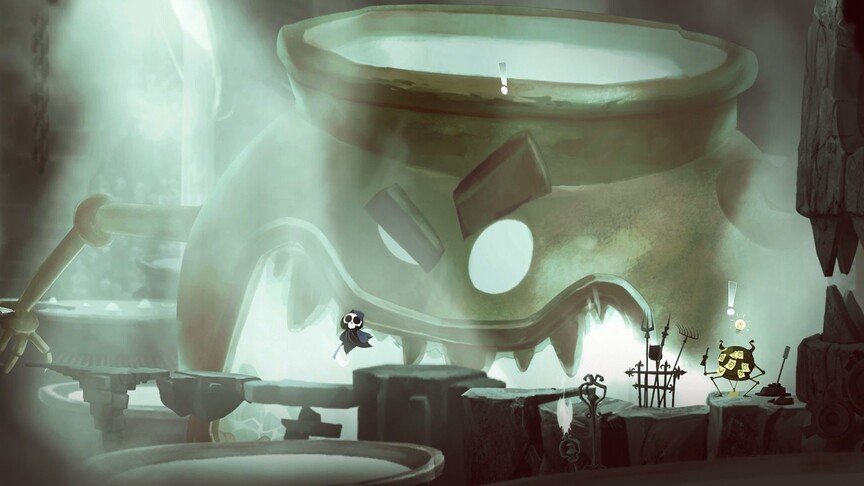 Have A Nice Death Steam Deck Compatibility Details & More.
Although the devs have claimed that Have a Nice Death is compatible with Steam Deck, a lot of players haven't been able to run the game properly on the handheld console. Though, there is an easy fix to get around this issue. We have mentioned both of them below for you.
1) Change the compatibility property-
Folks have been using an older version of Proton to play Have a Nice Death on their Steam Deck. But, this seems to be the cause of the issue. But, if you change the Compatibility setting of the game, then you will be able to enjoy it without any problem. To do so, just follow these instructions-
Go to Steam> LIbrary.
Click on Settings (The gear icon).
Now, select Properties and then go to Compatibility.
Here, under the "Force the use of a specific Steam Play compatibility tool" option, select Proton 7.0-6.
Save the setting and then launch Have a Nice Death.
2) Change another setting-
This method is for people who wish to stay on the same Proton version as before. But for this, you will again need to make some changes in Settings. We have mentioned all the steps below for you.
Launch Have a Nice Death.
Go to Options.
Go to Controls and then click on Keyboard.
Now, click on Main Attack.
Change the input to the virtual keyboard (Steam + X).
Save the setting and close the window.
Once you make these changes, you should be able to run Have a Nice Death on your Steam Deck without further issues. We hope that you found this article helpful. Stay tuned to Digi Statement for more such gaming guides.