With Halo Infinite becoming a huge sensation among the players, a lot of us have started trying new methods to make the game even more interesting. One such method is where players have tried using a mouse and keyboard to play the game on Xbox. Is it possible? Yes, it is.
Here is a detailed guide on how you can use a mouse and a keyboard to play Halo Infinite on your Xbox.
Keep in mind that every Xbox has about three USB ports to connect stuff. But if you want, you can use a USB anchor as well.
For the first step, you have to plug your USB mouse and keyboard into the ports of your Xbox console. If you face any issues with the connection, it is recommended to use a USB anchor as this will do the job. So if you are using an anchor, you can simply plug it into your Xbox console and then plug in your mouse and keyboard into it.
Now, this is not all that you have to do. For a lot of players, the mouse does not show up on being connected. They can do everything using the keyboard and it works well.
The keyboard has the arrow buttons that work and function properly, and the Windows button beside the Control and Alt buttons does the job of the guide menu. But for some reason, the cursor of the mouse does not come up. If you have the same issue, you can try to solve this by entering into a custom game and checking.
Now, for a lot of players, entering into a game solves this issue. But they are not able to control the mouse properly. In simple words, the controls become quite laggy and funky. If you face the same issue while using your mouse as well, here is what you have to do –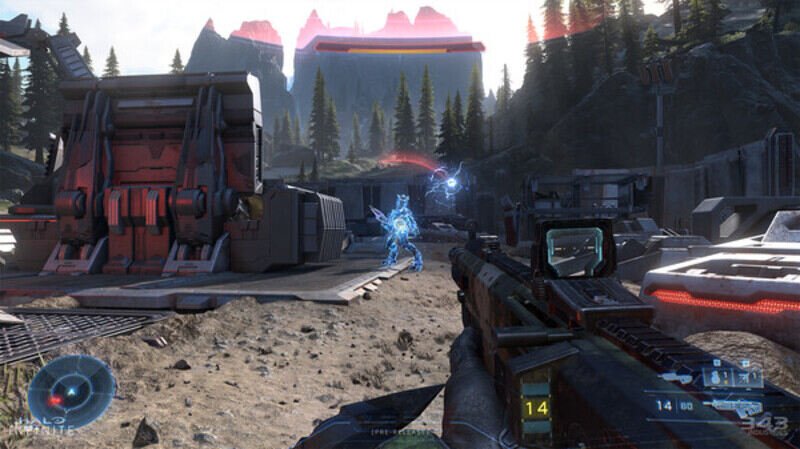 Open up the Settings in the game.
Switch over to the Keyboard and Mouse tab. Then select Buttons Layout. In there, check if you have any mouse settings disabled. If you have, just enable them.
This might solve the issue of the funky mouse controls in the game Halo Infinite. But, if you are still facing this type of issue, here is what you need to do next –
Open up your Xbox Settings.
Switch over to the Mouse Tab.
You will have a couple of options available – Set Pointer Speed and Set the Primary and Secondary Controls. You can tweak with these as per your wish and then check if your mouse is functioning well in the game.
If you still face issues related to the usage of a mouse in the game, the final option is to simply restart the game. If you are in a game, just quit out of it and then close the game. Launch the game again and then try entering into a game. You might not find the mouse cursor on the game screen, but the performance of your mouse in the game will be a lot better now.
It is a fact that the usage of an external keyboard and mouse is not implemented properly in the Xbox consoles. But you can use a mouse and a keyboard to play the game in this way. And for your information, it works on Xbox One, Xbox Series X, and Xbox Series S as well!
This was everything you need to know about how to use a keyboard and a mouse while playing the game Halo Infinite on Xbox. Follow Digi Statement for more guides like these.