Samsung is a South Korean tech company that has been around for decades over the decades. When it comes to mobiles, Samsung has had a roller-coaster of a journey! From keypad-type mobiles competing with Nokia to coming up with the most reputed devices series Samsung Galaxy, the brand gradually turned into one of the most reputed and trusted tech companies across the globe.
Android 10 OS was announced in 2019 and started rolling out for smartphone users officially sometime around November. Many users might have missed out on one of the most important features introduced- Dual Audio. To enable this great feature on your Android 10 based Samsung smartphone, follow the simple instructions below-
Step 1-
Ensure that your device is connected/ paired to two Bluetooth speakers. You can check that by holding the Bluetooth widget on your notification panel and check connections.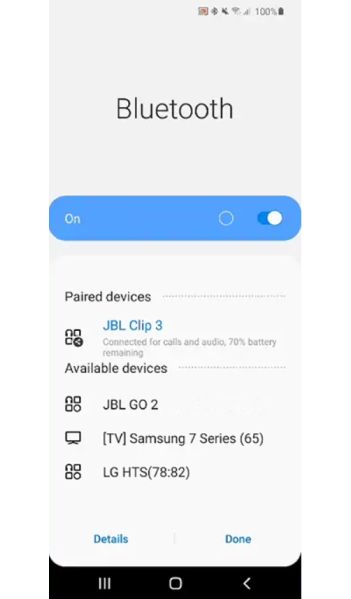 Step 2-
Swipe down on your screen to open the Quick Access panel. Then, tap on Media.
If you have disabled Show media and Devices, then you wouldn't be able to see the Media option. You can enable the Show media and Devices option under Quick Panel Layout.
Step 3-
Ensure you have selected both Audio outputs to start playing music from both Bluetooth speakers.
Step 4-
Once connected, you will be able to play the same audio from both devices. You can also easily control the volume of audio individually for both devices from the notifications panel.
And that's how you set-up Dual Audio on your Samsung devices which runs on Android 10 OS. Reach out to us if you have any difficulties in following the instructions.
We post related content and exciting updates every day, so stay tuned! Also, share this article with all those who might find this news helpful!