Grand Theft Auto V is a fantastic action, adventure, and first-person shooter game. It comes with two fascinating modes: Story mode and Online mode. The developers worked extremely hard to create a spellbinding game with astounding euphoric physics. The story mode is interesting and intriguing, Los Santos and its environs are vivid and alive, and there is an almost endless amount of things to see and do. However, the game has complete of flaws in it.  One of them is when the users try to download the game but it states that the files required to play GTA Online could not be downloaded. In this blog, we'll show you how to fix this issue easily.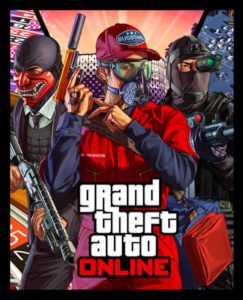 About GTA 5 Online
Grand Theft Auto is also known as GTA is one of the greatest video games of all time. It was developed by Rockstar North and published by Rockstar Games. The game is set in the total fictional world of San Andreas where players and the main character of the game attempt to heist while under the influence of a corrupt government agency and strong criminals. As intense it sounds, there are many features to the game which engage the gamers to their core.
The game can be played in a first-person or third-person perspective and the player can roam about freely in San Andreas by foot or by using vehicles present in the game. Players are expected to fulfill several missions in the game and earn rewards.
What is the 'files required to play GTA Online could not be downloaded' error?
This issue frequently occurs as a result of Rockstar's scheduled or unscheduled server maintenance. Although there are no official fixes yet, some of the GTA forums have found a workaround for this issue. This is a pretty frequent issue, and players should not be worried if they encounter it.
How to fix the 'files required to play GTA Online could not be downloaded' error?
Here are some fixes for this error on PC, in PlayStation, and in Xbox.
For PC:
On your Windows PC, check your Firewall Settings for 'Outbound Files', and make sure that "GTAV.exe" is unblocked.

Under Firewall Settings, search for "Advanced Settings", then you can look and check for Outbound Files.

Make sure that "GTAV.exe" is unblocked.
For PlayStation:
First, navigate to the home screen of your PS and follow the steps below:
Navigate to Settings from the home screen.

After that select the Network option.

And then select "Set Up Internet Connection"

After that click on Manual.

And under the DNS Settings, use the following settings
Primary 84.200.69.80
Secondary 84.200.70.40
For Xbox:
As done for PlayStation, you just have to go to your Network settings and manually set the DNS Settings as mentioned above.
We hope these fixes help you solve the error at your end.