A new application known as "Google Task Mate" has been recently launched by Google for the Indian users. The app has created a lot of buzz among the users and is currently available in beta mode. The app lets you do simple and easy tasks like take photos of shopfronts, record spoken sentences, transcribe sentences, answer survey question and many more and in return will provide you money based on your performance.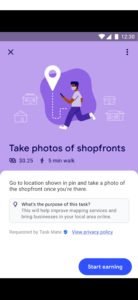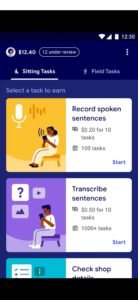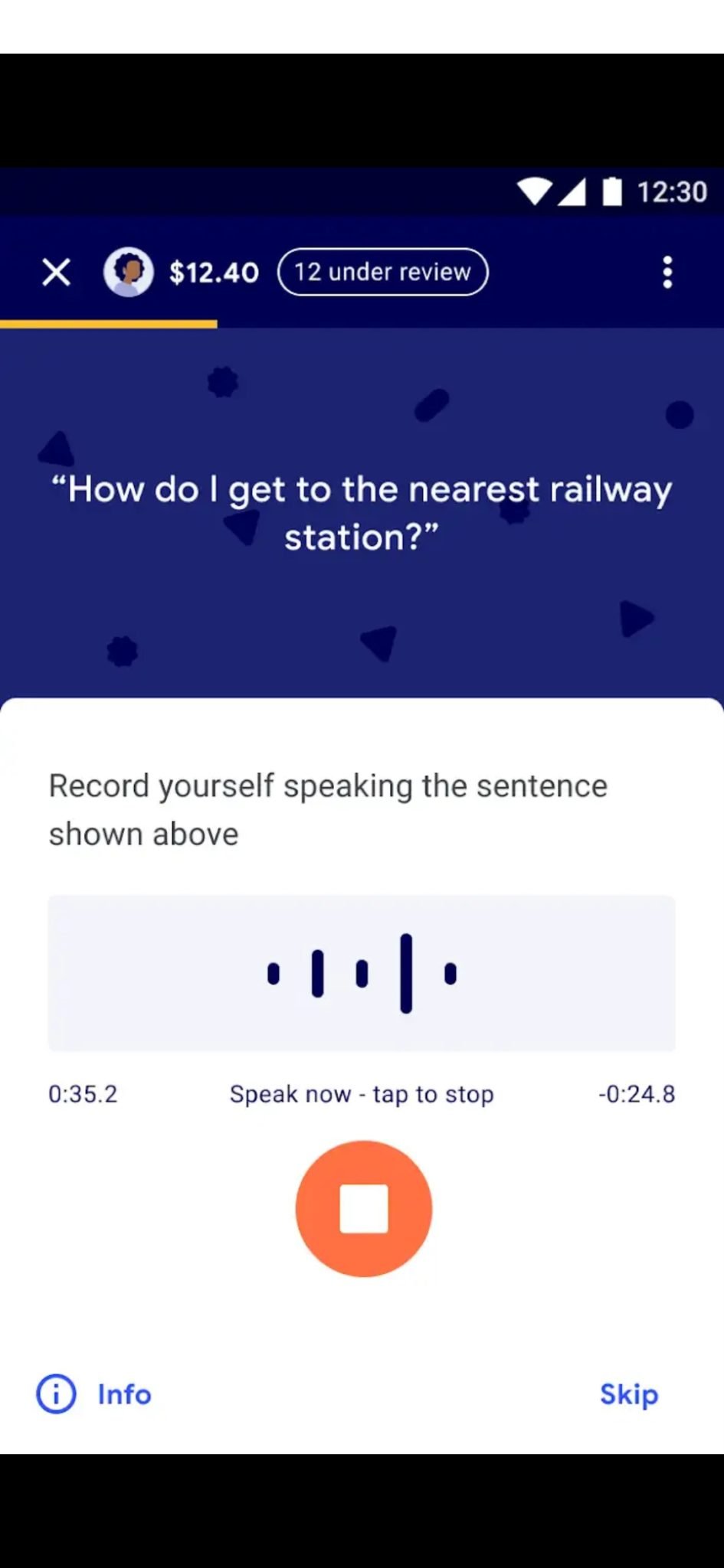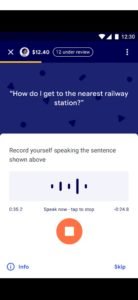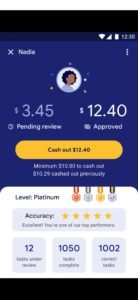 Tasks will be posted by different people and businesses all over the world. The tasks are mainly divided into two categories: – One is "Sitting Tasks" and the other one is "Field Tasks". The interface of the app is simple and easy to use. The beta version of the app is currently available on Google Play Store.
Referral /Invitation Code Not working
The app can only be accessed by entering the six-digit referral code that is being sent to random and limited users as a part of beta program. If you don't have an invitation/referral code, then you can't do anything other than waiting.
A number of referral codes surfaced online for the Task Mate app on various telegram channels post the release of the app.
(Source: – Telegram)
Earlier, these codes worked fine for many users but now if you try to enter any of those codes, an error message will pop up saying "This code doesn't work. Double-check and try again." Have a look at the message: –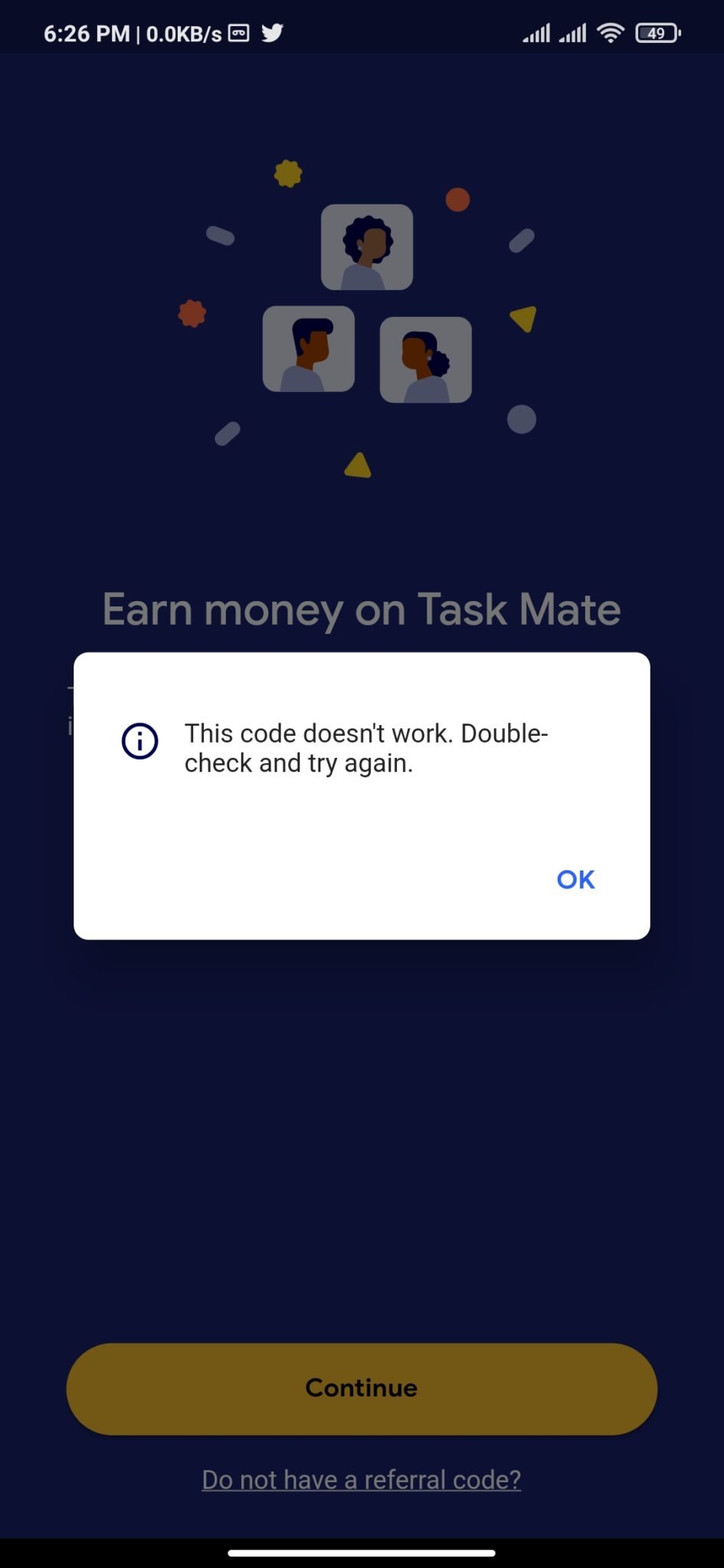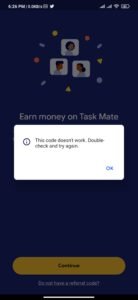 It seems like the reason for this error is either the code has expired or has reached its maximum limit. We will inform you once the new batch of codes arrives on the internet.
If you are also interested in earning some money using the app then follow the steps below: –
How to Download and use Task Mate Apk
Step 1: – Open playstore on your device and search "Mate Task" in the search box.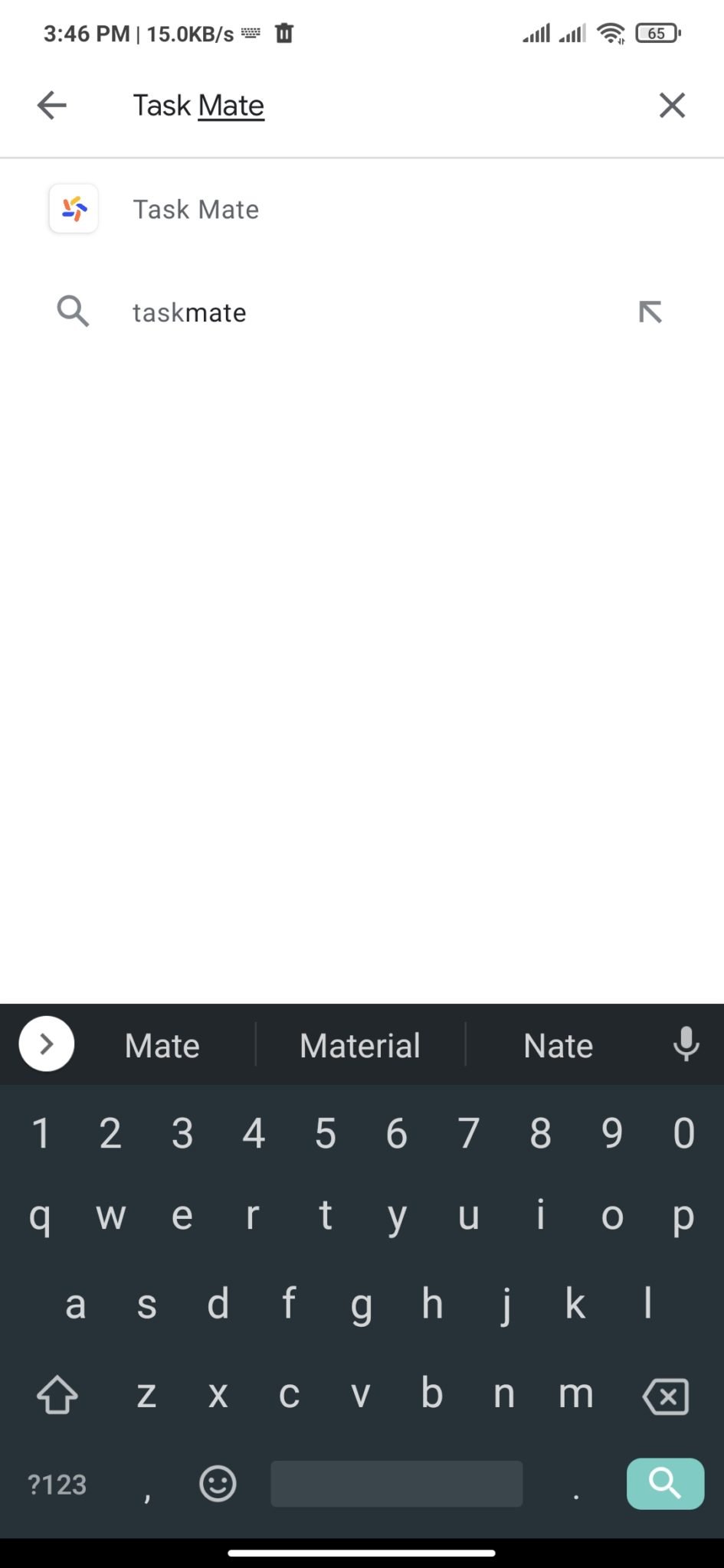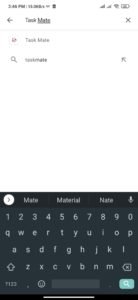 Step 2: – Click on install button to automatically download and install the app. Wait for the installation to finish.
Step 4: – Set up your google account and then click on "Get Started".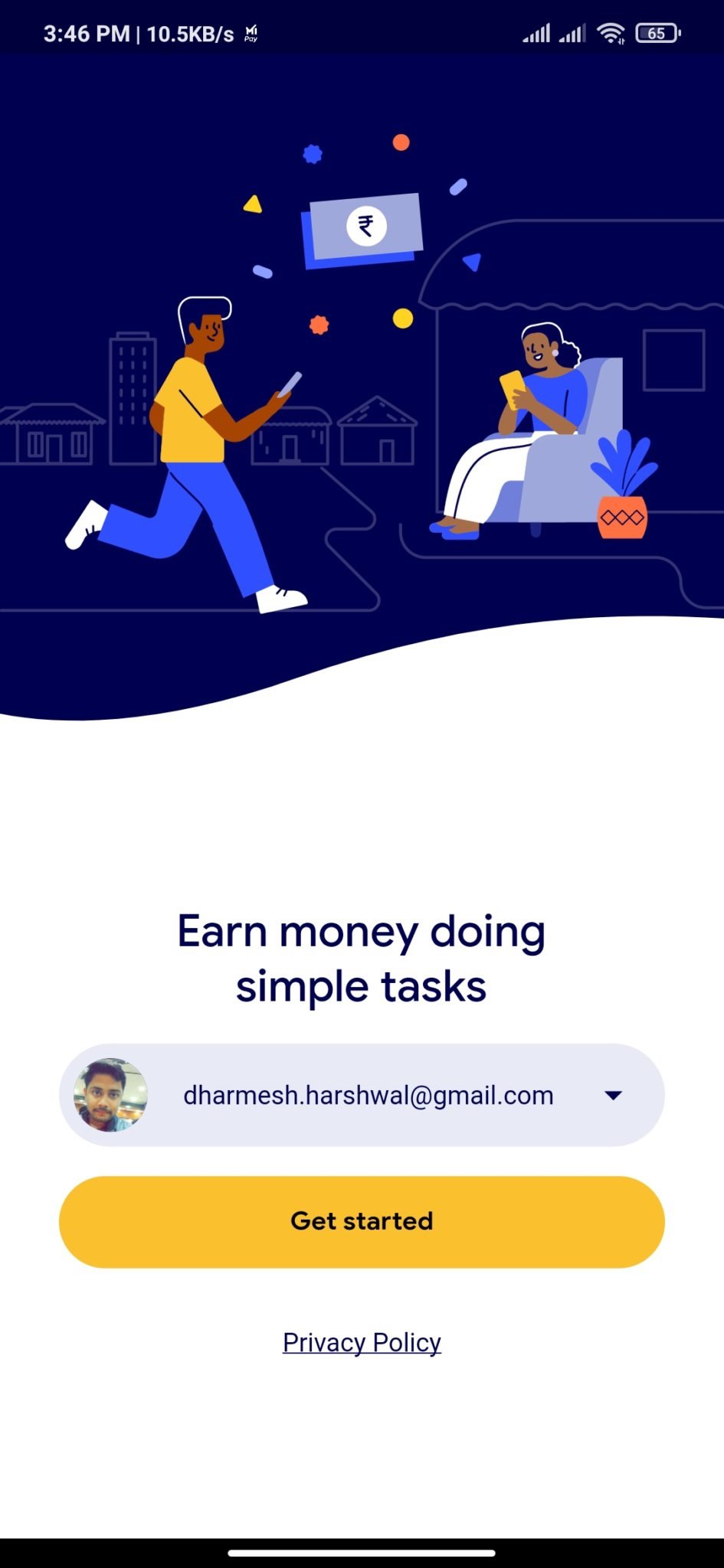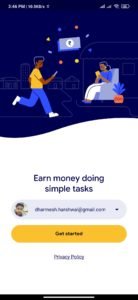 Step 5: – Choose any language of your choice.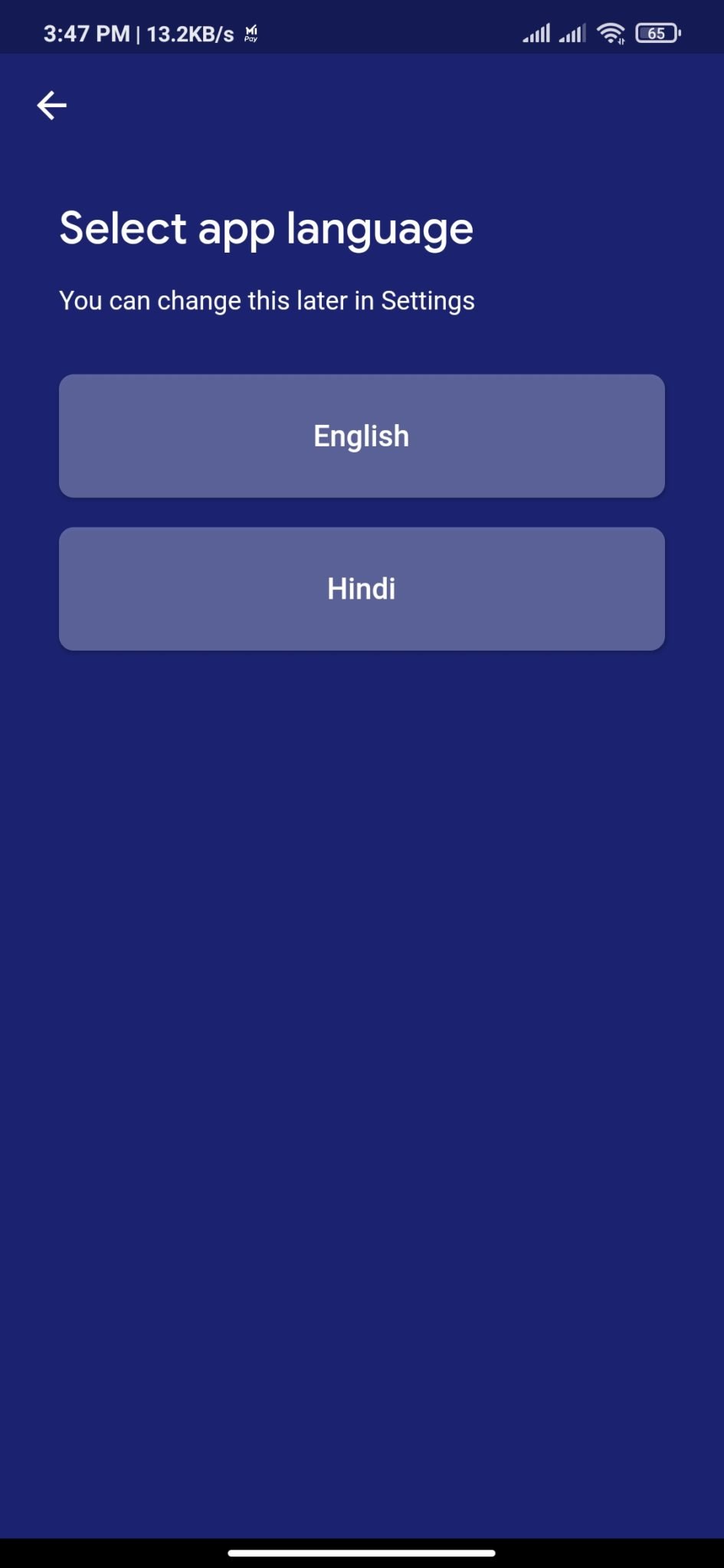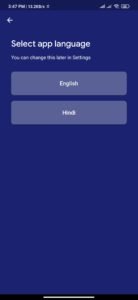 Step 6: – Now, enter the six-digit referral code to continue using the app.