Google Play Store is one of the largest and essential part of Android. It is the main hub of all app and game content along with off-shoots for eBooks, movies, TV shows and music. Google Play Store can be a bit overwhelming sometimes but you can learn how to easily navigate it with some help. Google Play Store is a digital storefront for various types of media. People mostly use it for downloading different apps and games. But it also sells eBooks, TV shows and movies. It has everything apart from apps and games.
Google Play Store was originally known as the Android Market when it was first launched in 2008. It received a lot of UI updates since the release along with extra content and functionality. Android Market changed its name to Play Store in March 2012 and it has been that way since that time. Google Play is not directly linked with Android but it is not a part of the stock Android experience. So, the Google Play Store is not available on Android forks like Amazon's Fire OS. Apart from that, it is pre-installed most of the time on Android smartphones.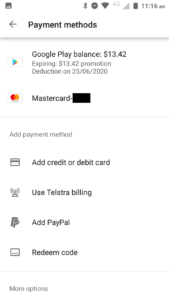 But recently users of Android have complained about a problem related to Google Play Store. Users said that their money has been auto-debited from their bank account for the apps that they haven't even installed on their devices. People have expressed their frustration related to this issue saying that a certain amount is debited on a weekly or monthly basis from their account every time. In this list, there are also some users who have been using only the apps pre-installed on their smartphones. Despite that, even those users are facing the same problem.
A few people said that they have been using some apps that offer free trials and plans with fewer benefits. But still, those apps charge them for the plans that they have not even purchased. Google Play Store has not yet suggested an official troubleshooting step for this. The basic thing you can do for now is unlink your payment information like credit and debit card details or Google Pay info from your Google Play account. Contact Google Play help for more solutions to fix the issue permanently.