Google Play Store was initially released as Android Market. It is a digital distribution service operated and developed by Google. It is known as the official app store for certified devices that runs on Android operating system. Google Play Store lets users browse and download applications developed with the Android software development kit, also known as SDK and published through Google. Google Play works as a digital media store and provides music, books, movies, and television programs.
Google Play Store was launched on 6th March 2012. It brought Android Market and Google under one brand. The services that were included in Google Play were discontinued in December 2020 in favor of YouTube Music. Google Play Store has been the subject of various issues related to security, where malicious software was approved and uploaded to the Play Store and downloaded by users. It had around 82 billion app downloads in 2016 and reached around 3.5 million apps published in 2017.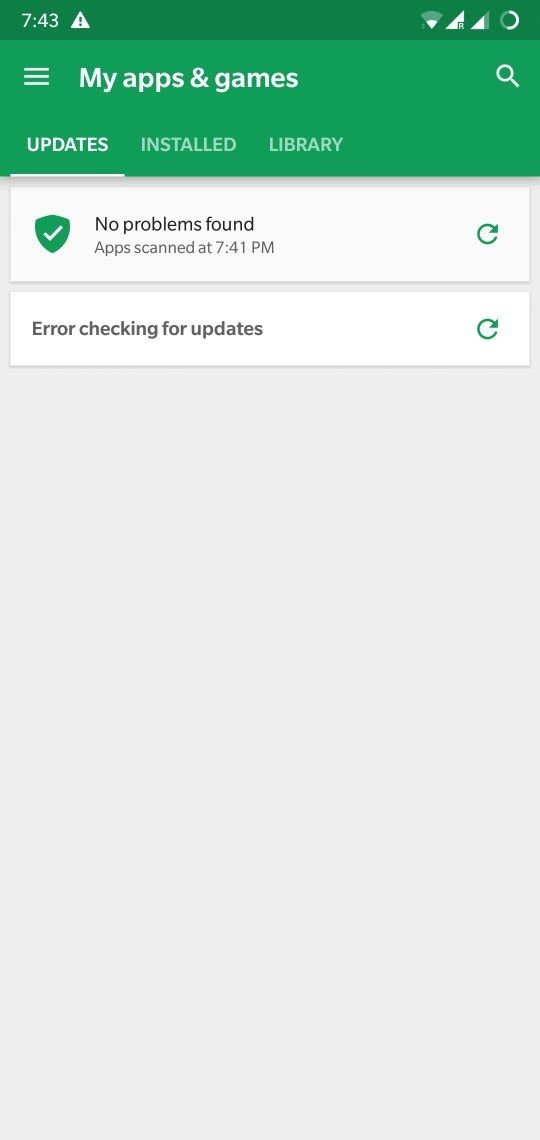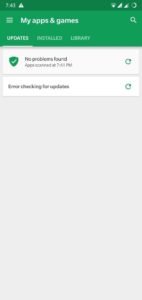 But recently Android users have complained about an issue related to Google Play Store. Users said that they are not able to update the apps since the updates are showing errors. Updates play an important part in the app's development by offering new features and UI. But unfortunately, users have not been able to do that since they cannot update the apps because of this error.
Users said that whenever they went to check for updates, the update page showed some error and said 'Error checking for updates'. Those who were somehow able to open the updates list said that whenever they clicked on the update button, the app didn't start updating and showed an error. A few others have complained that the update was showing an error suddenly after it started to get installed. Some people also said that although they were able to download the updates, they didn't get installed because of the error.
If you are experiencing a similar type of issue, there are a few things you can try to fix by yourself –
Make sure that you have a strong Wi-Fi or mobile data connection. A fluctuating network connection can sometimes lead to this error.
Clear the cache and data of Google Play Store.
Power off your device, restart it, and see if the issue still exists.