Google Phone is the Google's official calling app. This Google Phone app was earlier only available to the Pixel smartphones, Android One smartphones, and more recently, some Xiaomi smartphones sold in Europe.
And if you wanted to use this Google Phone on your  OnePlus device, It was not usually possible to install the application using either a modified application or a Magisk Module, but today we have some great news for the users of OnePlus 8, OnePlus 7 Pro, OnePlus 6, OnePlus 6T, and OnePlus 5. Now, you can install the Google Phone app from Play Store.
Google Phone App Features:
You might think why is Google Phone App better than Stock dialer, here are a few features of Google Dialer which you might like and want to use.
Powerful Spam Protection:
Google Dialer warns about suspicious callers and helps you avoid unwanted calls from spammers, telemarketers, and scammers. It also blocks the numbers to prevent them from calling you again.
Know Who's Calling You:
Google's official feature with extensive caller ID coverage lets you know the business that's calling you so that you can answer with confidence.
Screen Unknown Callers:
In the new dialer, a new feature called "Call Screen" answers unknown callers, filters out detected spammers without interrupting you, and helps you learn more about callers that you don't recognize before you pick up
Visual Voicemail:
Now, you can check your messages without having to call your voicemail and also view and play them in any order, read transcriptions, and delete or save them directly from the app.
Simple Design:
The simple and lightweight design of this app keeps your favorite people just a tap away. In addition to that, it allows you to switch to dark mode to save battery and reduce eye strain at night.
Google Phone App – Available Devices:
A Reddit user onemufc, posted on the OnePlus subreddit that, "Google Phone Available on OP7 Pro – Out of Beta". Several other users confirmed this news and also mentioned that this Google Dialer is available on other devices too such as OnePlus 8, 7 Pro, 6, 6T, 5. Some of the screenshots are attached below.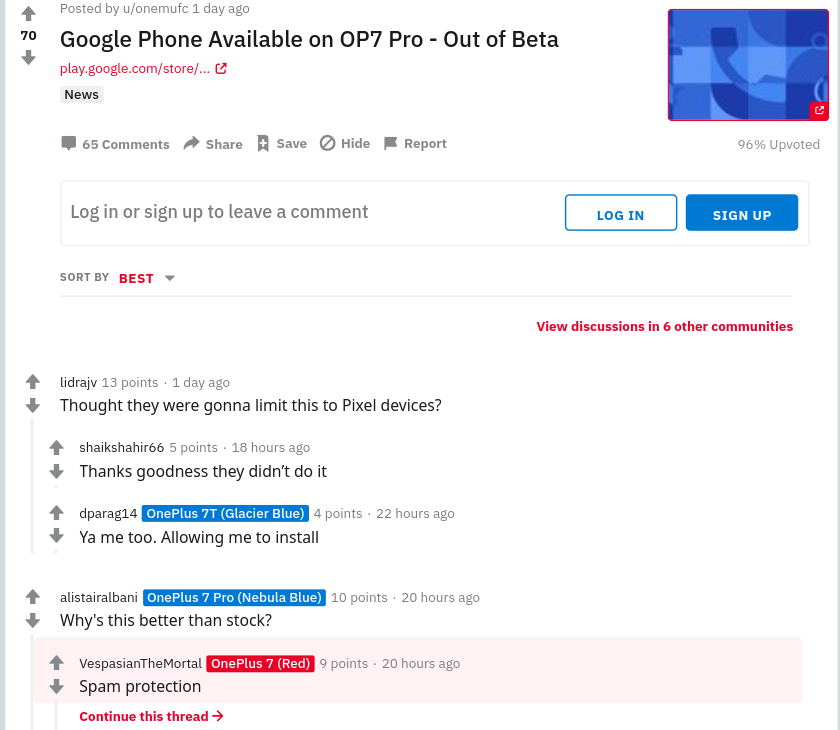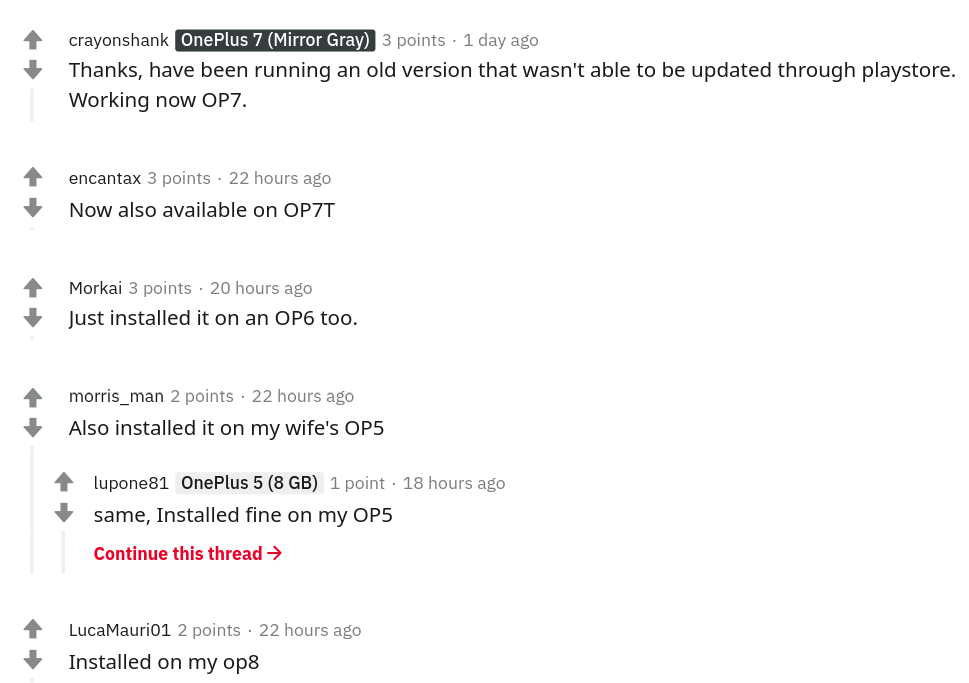 Download Link:
The users can now download the Google Dialer App using this link – Google Dialer
If you are using any other device than the above-mentioned devices, you can let us know in the comments. Also, follow our website to get the latest technology updates as soon as we publish them.