God of War Ragnarok is here and many are excited to witness Kratos' journey and his encounters with the gods. The sequel of the 2018 GoW has many significant improvements that range from combat, visuals, story, and excellent AI. While the game is optimized well, for the most part, it still has issues that many console players encounter. Errors like being unable to progress, and the latest Queued for Copy error plague the game and made players frustrated. If you're also experiencing it on your PS4 or PS5 console and looking for a fix, then this guide will help you. Continue reading the article to know more about God of War Ragnarok and how to fix the Queued for Copy error.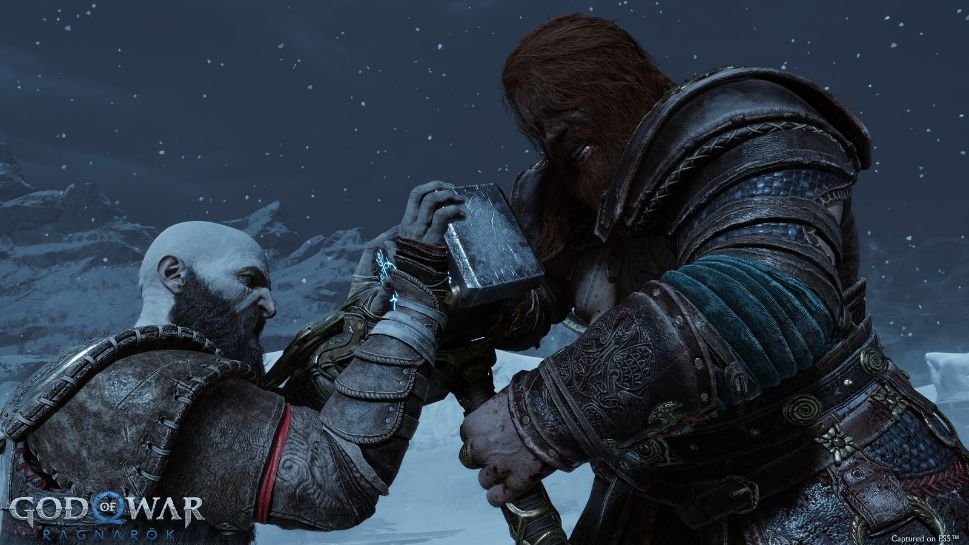 How to fix Queued for Copy Error in God of War Ragnarok.
The Queued for Copy error can be very frustrating to fix. Games like COD Vanguard, Demon Souls, Spiderman Remastered, and the latest God of War Ragnarok are a victim of it. However, worry not as we have listed workarounds that will easily fix it. Without further ado, let's dive into the details.
Uninstall game
If all of a sudden you're greeted with Queued for Copy error when starting the game, don't worry. You just have to remove the disc if you own the physical copy from the console and remove the game. Once you've done that, make sure that you have adequate space on your console, and then install it again. Launch God of War Ragnarok and see if you're encountering the same issue or not.
Use Guest Account
The game has few issues like most games at launch do. A fix that has helped many players get rid of the queued for copy error in console games is to use a guest account. You don't necessarily have to create a PSN ID for the new user. Simply log in as a guest. Once you've done that, switch to your primary account and then access the game. The issue should be fixed.
Check for updates frequently
Santa Monica is aware that God of War Ragnarock has a few issues in both PS4 and PS5 versions and plans on releasing updates. Make sure to update your game if you are encountering the issue.
Disable internet connection
If you have a Wi-Fi connection connected to the PS5, it is best to disable it. Many in the community have confirmed that this fix works. They said that the copy started to install after doing this so try it and see if it fixes the issue.
Delete the Data
Apparently, the game and console both house issues, so a user (faverwalbs) on Reddit suggested a fix that worked. Follow the steps to fix the queued-for copy error in GoW Ragnarok.
If you have a physical copy of the game, remove the God of War Ragnarok disc from your PS5.
Head to Settings and then go to Storage.
Locate God of War Ragnarok in the list and delete the data.
Insert the disc back into your PS5. The game will start copying and updating at once.
We hope that you enjoyed reading this article. Stay tuned for more updates about God of War Ragnarock, guides, news, and more at Digistatement.