Android phones come with various Google Apps and services by default. And these Google apps and services keep running in the background. Due to this, some phones face issues such as battery drain, overheating, lagging, etc. To fix this issue, Google released a lite version of its apps with a suffix "Go" such as Files Go, Google Maps Go, Youtube Go, Google Assistant Go, and Google Go. These lighter versions are designed in a way that the apps use less RAM to make the device run smoothly.
As per a recent report by 9to5Google, Gmail Go is now available to download, regardless of the device you are using. But, some users are still not able to download the lighter version of Gmail – the Gmail Go. When the users are trying to download the Gmail Go app from the PlayStore, they get a message, "The device is not compatible with this version." Some screenshots of the same issue are given below.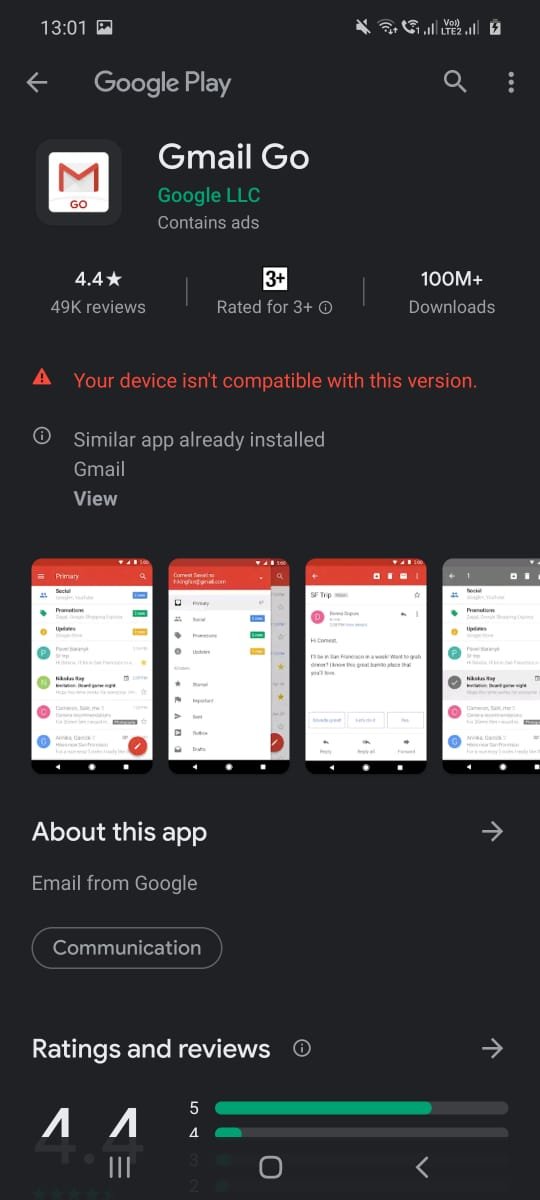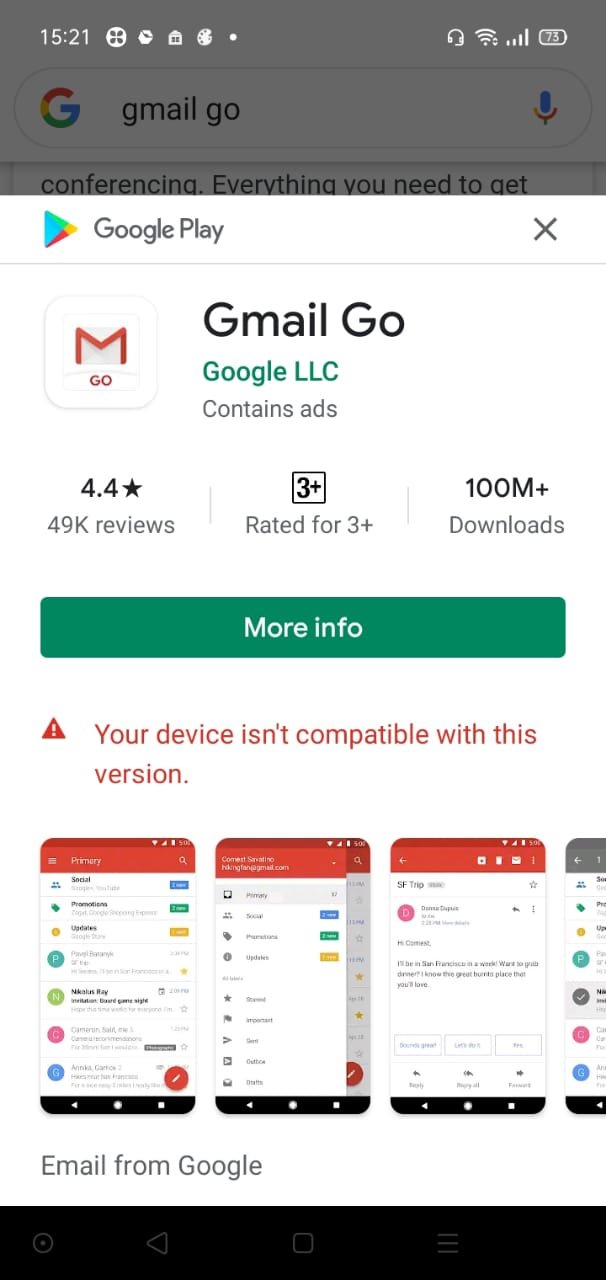 Considering the fact that this app is currently not running on many devices, it seems that Google has not yet released this app for all. All the devices mentioned above are in the Indian region, and hence, if you are from a different location there are chances that Gmail Go may be available for you.
As of now, Google has not mentioned any official statement regarding this issue. However, if you are also facing the same error, it is always recommended to clear the Google Play Store cache and data and restarting the device.
We are constantly tracking news related to the Gmail Go app & will update you with more information whenever it arrives, so stay tuned! Follow our website to get technology updates as soon as we publish them.