Every gamer would understand that it is crucial to keep a backup of the saved game file, in case anything goes wrong and the progress that they have made gets lost. Developed and published by IIIFonic, Ghostbusters Spirits Unleashed is the recently released ghost-based first-person shooter. For keeping a backup of the saved game files, it is essential to know the location of these files. If you also wonder where the save game files of Ghostbusters Spirits Unleashed are located, continue reading this article to know more.
The Ghostbusters Spirits Unleashed lets you take up the role of a Ghostbuster or a Ghost. Whichever role you choose, the game will only entertain you till you play it. The role of a Ghost is to terrorize people by possessing objects or making noise. On the other hand, Ghostbusters' role is to capture this ghost and undo the damage it has done. The main highlight of this installment is that you can now completely customize the appearance of the ghost. Coming back to our main topic, here is everything you need to know about Ghostbusters Spirits Unleashed Save Game Files location.
Ghostbusters Spirits Unleashed Save Game Files Location
If you also want to save the progress you have made for backup, or even if you want to start the progress from scratch by deleting the saved files, you must know the saved game file's location. Follow the steps below for the same: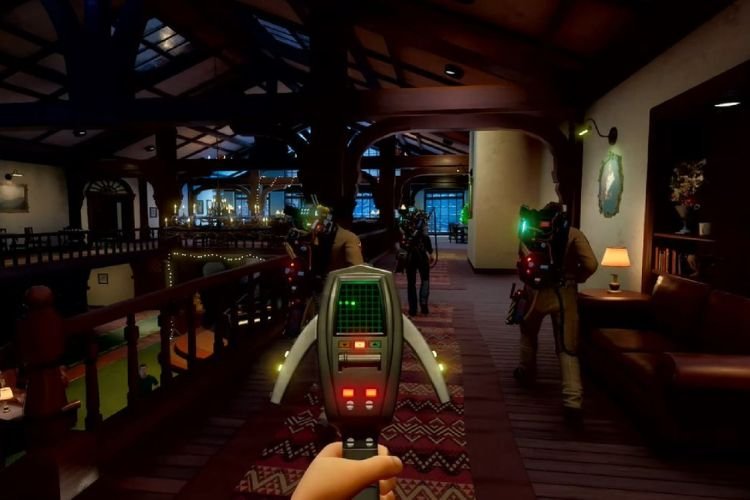 1) Launch File Explorer and open the C:/ drive.
2) Now, go to Users / *Your Username* [Example] / Appdata. If you can't find the AppData folder, click on the "View" menu above, scroll down to select "Show" and click on "View Hidden Items".
3) Here, open Local / SwayzeGame / Saved. From here, you can access the save game files.
Config Folder Location
You can also access config files from the same location. The "config" folder can be found in the "Saved" folder. If you wish to tweak some settings in config files, select "WindowsNoEditor" in the config folder, right-click on "GameUserSettings.ini", hover the cursor on "Open With", and select Notepad. You can apply the desired changes there.
So, this was everything about the Ghostbusters Spirits Unleashed Save Game Files Location and config folder location. If you found this article helpful, share it with your friends.