MiHoYo created and released Genshin Impact, an action role-playing game. The game has an open-world setting with an action-based combat system that incorporates elemental magic and character switching, as well as gacha game monetization to allow players to unlock new characters, guns, and other resources. This game has been released for android, iOS, Mac as well as PC. Since most gamers prefer playing on smartphones, the game needs to have the correct FPS and performance. In this blog, we have ways in which you could boost your FPS and increase performance in Genshin Impact Mobile on your smartphone.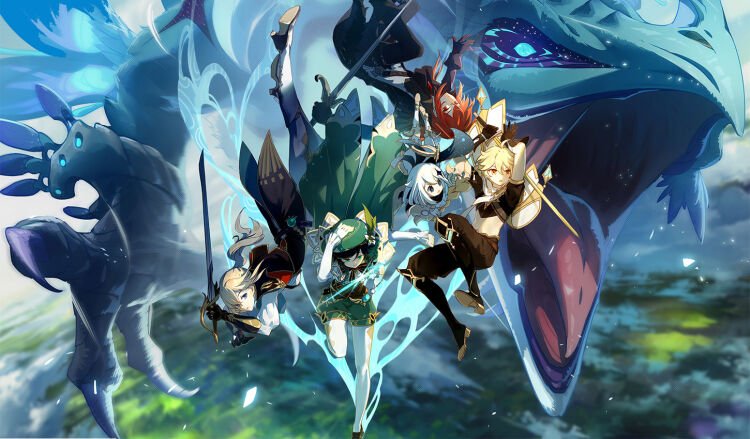 Genshin Impact – Mobile Version
The game is only available online and has a restricted multiplayer mode that can accommodate up to four players. It was released in September 2020 for Microsoft Windows, PlayStation 4, Android, and iOS, and in April 2021 for PlayStation 5. The Nintendo Switch version of Genshin Impact is also in the works.
The fantasy world of Teyvat is the setting for the Genshin Effect, which is home to seven distinct nations, each of which is linked to an element and governed by a god associated with that element. The story follows the Traveller, a twin who has traveled through several worlds with their twin but has been separated from them in Teyvat by an unknown deity.
How to boost FPS and increase performance in Genshin Impact Mobile on smartphones?
Genshin Impact does not require any higher amount of hardware specification or system resources than other graphics-intensive video games. Still, if the game does not run well on your mobile device then you should follow the steps below.
Method 1 Tweak In-Game Graphics Settings
First, you will need to open the Genshin Impact application on your mobile.

After that set the graphic quality as custom.

Then set your current display resolution and use full-screen mode
It will basically reduce the quality a bit and increases the FPS count for sure. But it depends on you that how much FPS count you will require and whether the HD (720P) resolution good for you or not.
Although Genshin Impact doesn't support Fullscreen Borderless display mode, the standard Fullscreen display mode is a good option to go with.
Switch to the settings mentioned below:
FPS: 60 FPS [30/60 FPS options available]

V-Sync: Off

Render Resolution: 1.0
So, if you set the default FPS count limit to 60, your mobile device will try to run the Genshin Impact game at 60 FPS all the time. This will simply increase the performance or reduce lags.
Method 2 Compatibility Check
Open the file explorer and find the folder where the game is installed.

Locate the game executable either by exploring or by using the search feature, right-click and open Properties.

Then, choose the compatibility tab, check to disable full-screen optimizations if it isn't yet.

Next, find the Change High DPI Settings option below and click it.

Make sure that the Override High DPI Scaling Behaviour option is checked.
After this method, you can run the game and check for an increase in performance.
These are 2 ways that can help you boost FPS and increase performance in Genshin Impact on smartphones. If you're facing any issues while doing so, we would recommend you to contact the Genshin Impact team for support. You can contact them by clicking here.