Sometimes we just want to sit back on the couch and play a relaxing game & GamerOS helps you achieve just that. The Steam big picture mode is cool but GamerOS picks up where it left off with amazing tweaks and adjustments. You can get the best couch gaming experience with this.
In short, it is an Arch Linux-based OS, you are directly booted to Steam Big Picture and that is technically its only use. It makes the experience smoother than anything and for the gamers who are comfortable being a potato on the couch of steam, this is just perfect. With easy installation, it requires zero prior knowledge or complex steps to boot up in your system. It works hand-in-hand with the Steam Proton system to overrule the maximum game limits of the load. It also has various themes especially will entice retro lovers.
The best is thorough controller support to excel your couch gaming experience!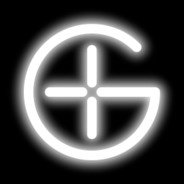 So What's New with GamerOS 18
Key components:
– linux 5.6.15
– mesa 20.0.7
– nvidia 440.82
– steamos-compositor-plus 1.5.1
– steam-tweaks 0.3.3
– steam-buddy 0.6.1
– retroarch 1.8.8
Changelog:
– new Steam Buddy platforms: Arcade, Neo Geo, GameCube
– new Flathub apps: Xonotic, Veloren, Firefox
– fixed N64 controller configuration which made some games unplayable
– fixed settings failing to save under certain conditions in Steam Buddy
– improved game compatibility with Xbox One controller connected via dongle
– wake on LAN support
– new "Exit Game" option in Steam Buddy
– various improvements to the installer
– automated build system now in place for building system images
With the release on 30th May, GamerOS has expanded its horizons and we can't wait to see this adapted into a big thing!
There is also a giveaway that is organized by the community and you can take part very easily, just follow these steps:-
1. take a photo (no screenshots) of your gaming setup with GamerOS opened to the Settings->System page with the system version visible
2. upload your photo(s) to the #giveaways channel on the GamerOS discord before June 6th at 9 PM UTC.
3. A random entry will be selected after the deadline on June 6th
4. The winner can choose any native Linux supported game from the GamerOS certified games list. The game will be delivered via Steam and requires a Steam account.
Although GamerOS caters to only a limited niche, we can't help show the world something that has the potential to make every process more efficient. Technology evolves and GamerOS is right up there.