Friday Night Funkin this, Friday Night Funkin that. The game has caused a roar in the gaming community, and rightfully so. For an online game, the project is extremely well built and rather impressive. Errors, however, are an integral part of developments for projects of all calibers. Here's how to fix the error value exception error for Friday Night Funkin: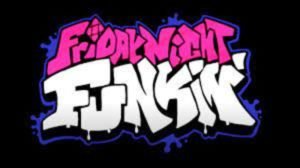 Friday Night Funkin
We've read about it, played it, loved it. Friday Night Funkin is nothing short of a fan favorite for the indie gaming community. For the uninitiated, it is a DDR-esque 2D indie game. You play as a rapper that battles several other characters by matching the arrow keys with the prompts on your screen, over the beat of the music. Friday Night Funkin has seen several characters being featured from the indie creator platform, Newgrounds.
The game rose in popularity largely due to regular updates of content, which is a huge deal for an indie game that's free to play. The game has been covered by several streamers and Youtubers alike, giving it a boost in popularity. It is hosted on several gaming sites, with unblocked games alternatives for
Friday Night Funkin error value exception
In this article, we'll tell you how to solve a value exception error. Many Friday Night Funkin users have reported a value exception error. This error seems to be only present for the PC version of the game. Several users have made posts regarding the same on itch.io. Over inspection of several solutions for the error, here's a solution that you can try out to solve the value exception error:
23 days ago, itch.io user hd-jumped-in commented about a post about the error. The user said:
I know this is very late but, make a new folder on your desktop and put all the files in zip into that folder

then you can play it from that folder
Several other users on various similar threads have supported the same. Hope this helps!